Search and discover albums, songs, or new music using our suggestion function. Add items to your wish list that you would like to have recorded automatically.
Adding wishes step by step:

1. In the main window click on the "Music" section and at the top on "Wish".

2. Adding wishes is activated by selecting the "Add" option from the upper left corner.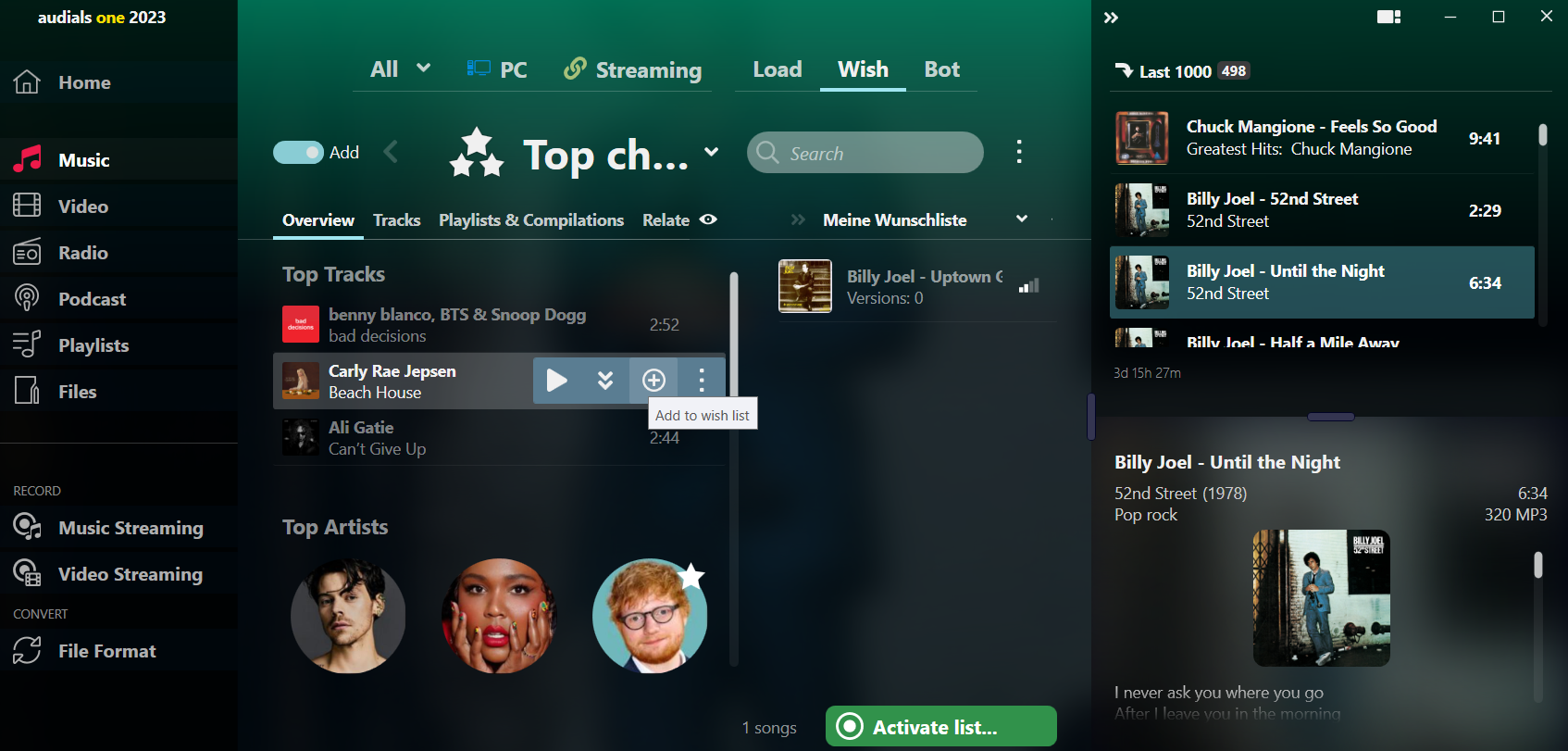 3. Type your wish into the search box. For more inspiration, switch to the subtabs "Playlist & Compilations"/"Related Artists"/"Music Zoom".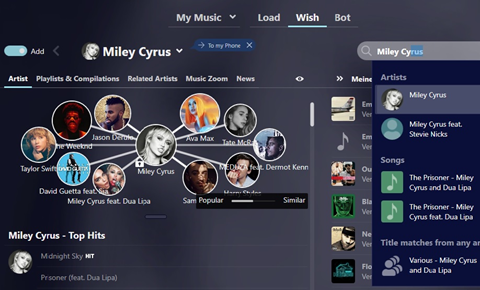 4. If you want to add a specific song or album to the list, select the desired item and click "+". It will be marked with a magic wand icon and will appear on the list.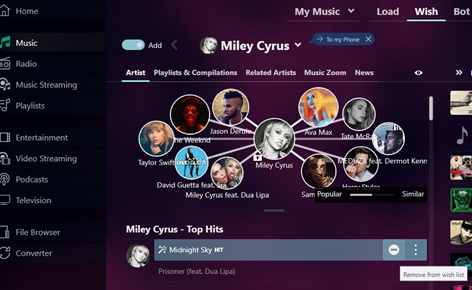 5. Repeat step 4 to add multiple wishes.

Fulfilling your wish list step by step:

1. Stay in the section "Wish." Click "Activate list..." next to the wish list.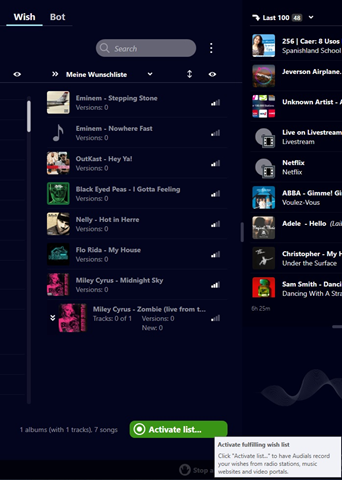 2.Choose the desired settings to fulfill your wish list.
For example, should Audials record audio files or music videos?
Should Audials record from radio stations or music websites? (A choice is only available in Audials One)
How fast should the music be recorded?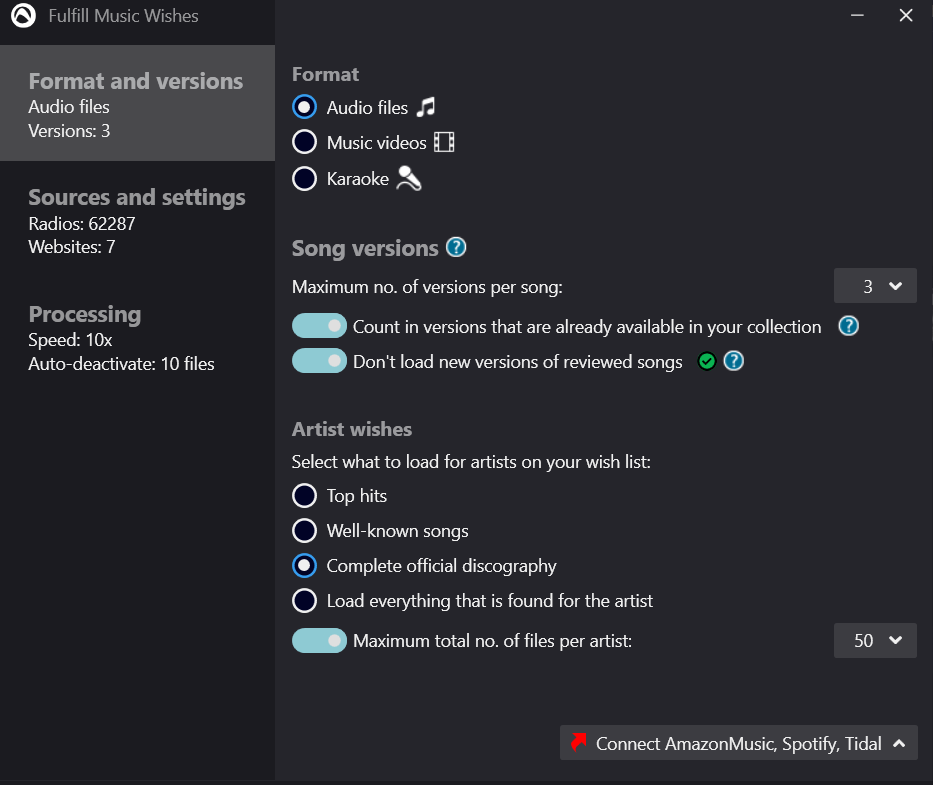 3. Confirm the settings with "Activate wish list".
Audials will fulfill your wishes as soon as they are available in the selected sources and records them.

The progress of the recording can be tracked in the wish list or the lower part of the wish view. All recorded items will also appear in the player.

Tip: Make your music wishes in the background

You can activate the list even if you have not finished your wish list. Audials can search for music in the background while you are still searching for other songs and adding more wishes.