You can find most recent charts or other song lists on Spotify or Youtube and you can directly create a playlist in Audials from them so that you do not need to type all the song titles in Audials.
1. Open the "Music" section in Audials.
2. Click on the drop-down menu in front of the search bar.
3. Click on "Import music from website".
4. A new dialog will appear. Enter the URL of the chart website in this dialog.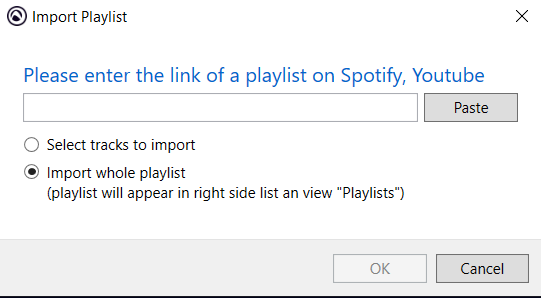 5. Confirm by clicking OK.
Result: The songs will be displayed in Audials. If you are in the "Load" tab, you can listen to the songs, save them as links, download them to your PC or export them. By switching to "Wish", you can add the songs to a wishlist and record them automatically.