With Audials, you can browse for specific songs or artists in Deezer (only since Generation 2023) Tidal (only since Generation 2022), Amazon Music (only since Generation 2021) Spotify, Soundcloud, Vimeo etc. and add the songs that you need to complete your music collection.
1. Open the "Music" menu item in Audials.
2. Switch to the "Load" tab.
3. You can choose from which streaming services Audials will browse. You can activate Spotify, Amazon Music, Tidal, Deezer also from Audials Options > Music services view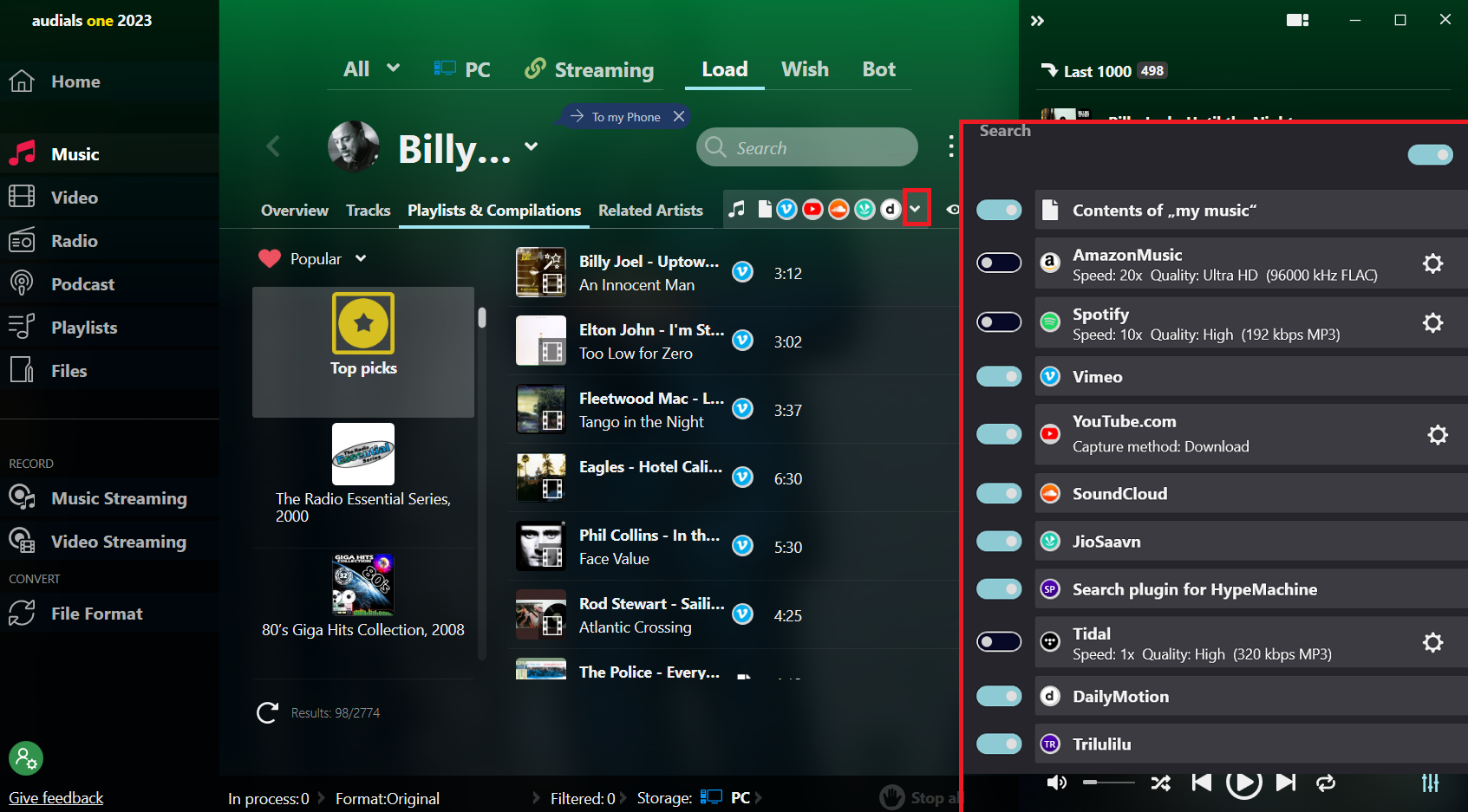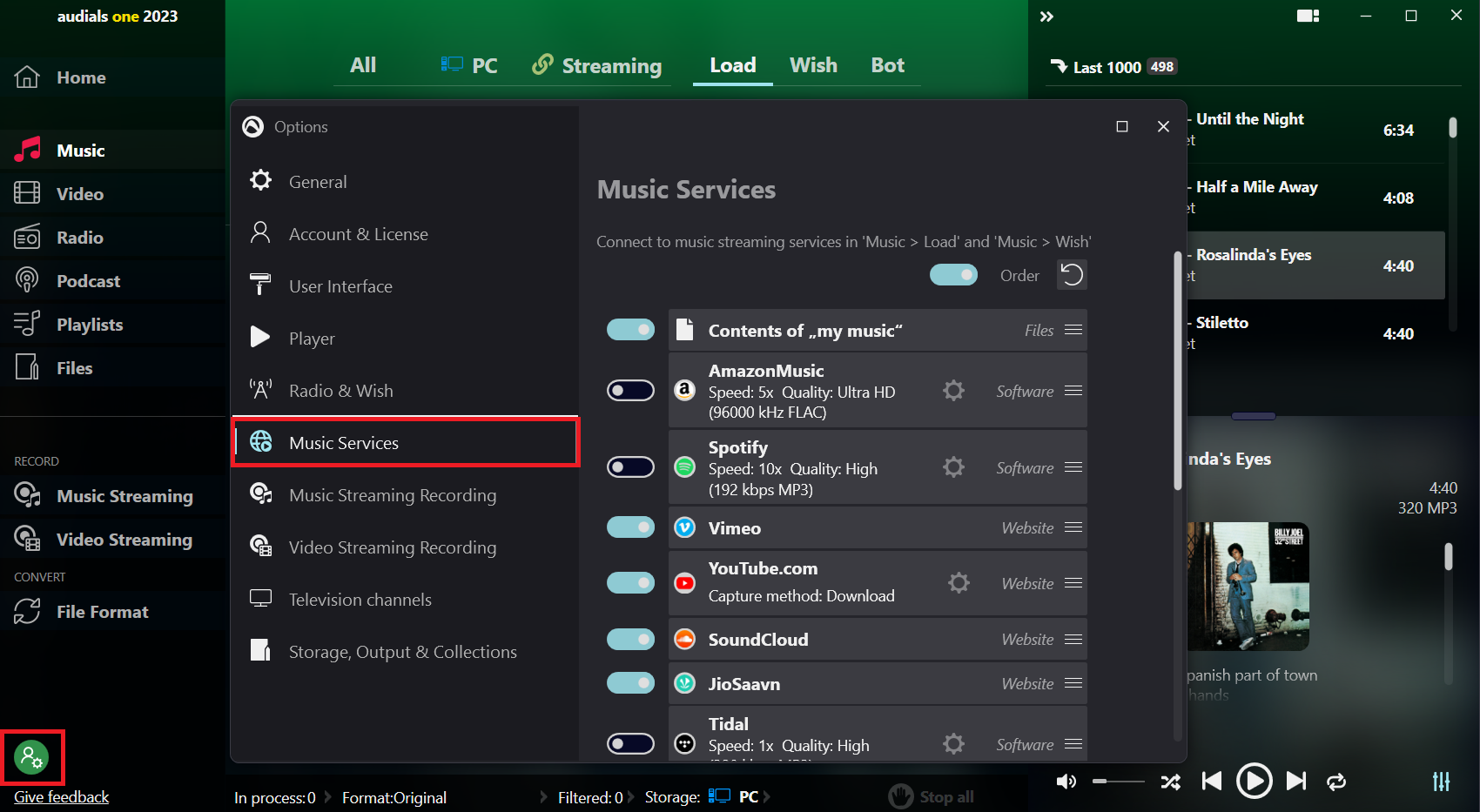 5. Type a search term and press enter.
6. Now Audials will show songs and albums according to your search term. You can easily save your desired files to your PC.