The Audials Batch recorder is available only for Netflix, Amazon Video and Disney+. You can save the URLs now and record the movies for example over night. In case of a series Audials records, only the content of the URL that you entered and not the whole series.
Step-by-Step: Batch recording
In the Navigation, go to "Video Streaming".
In the upper part go to "Batch recording" and click on "+Add movie to queue".
Open the video in the browser to have it detected and copy the link.
Restriction: Only Chrome, Firefox and Edge are supported as browsers.
Audials detects the video URL and the title automatically, you can enter it also manually.
Click on "Add" and if you want to add more movies, click on "Add another...", if you don't want to add more movies, simply click on "Close".
When you're ready for the recording, click on "Play & record queue".
Choose Firefox, Chrome or Edge as browser and click on "Next".


Please make sure that you are logged into all used video services in the selected browser and that the access data is saved in the browser.

Click on "Start" and Audials will start the recording.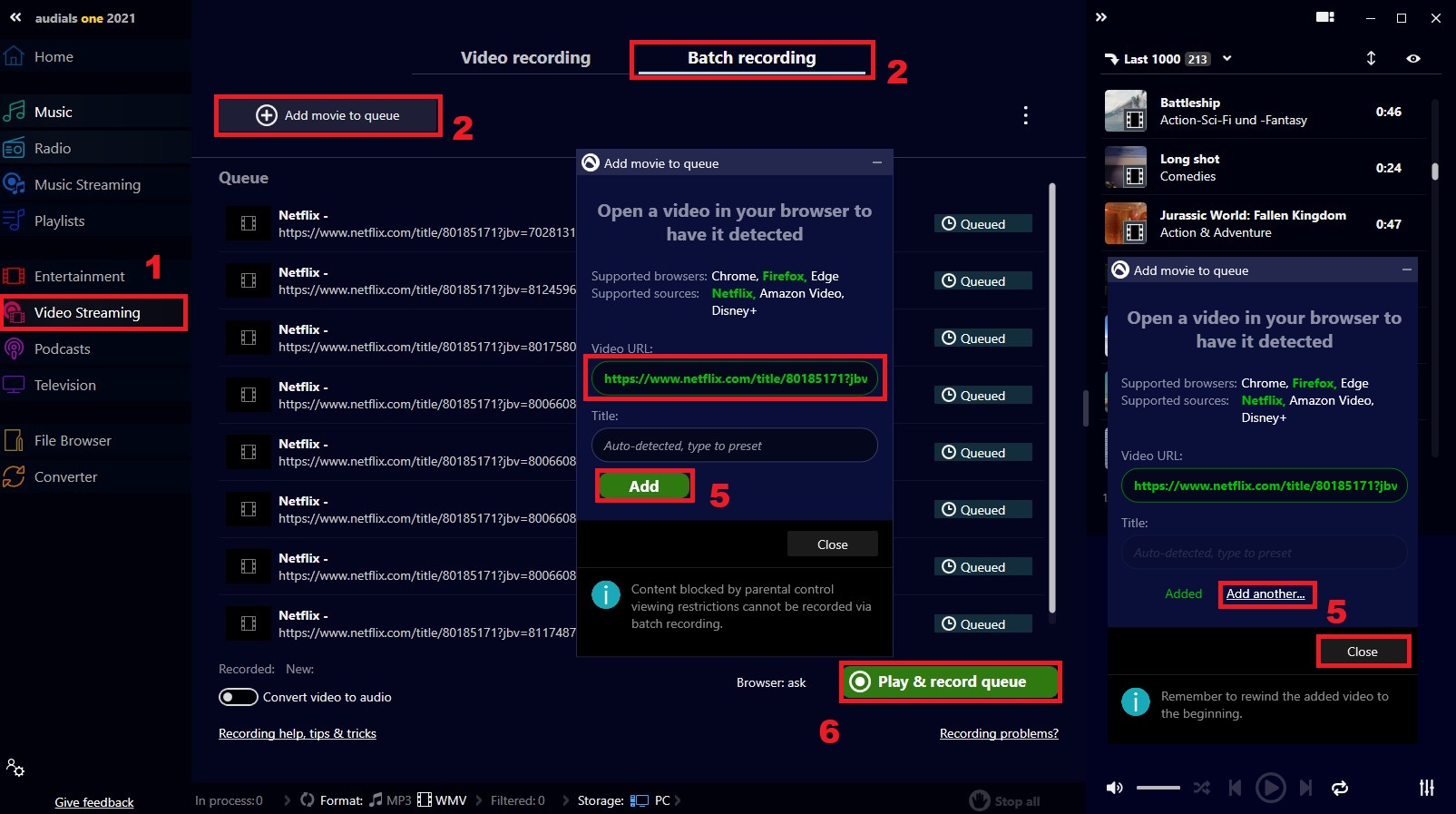 Results
Audials opens the URLs automatically and records the movies one after the other. All recorded files are automatically saved on the computer and are listed in the player after a short time.