Once you have recorded a movie from one of the popular video streaming services you have the option to edit it: either search and save tags, or cut/crop parts of the movie, or translating/exporting the subtitles.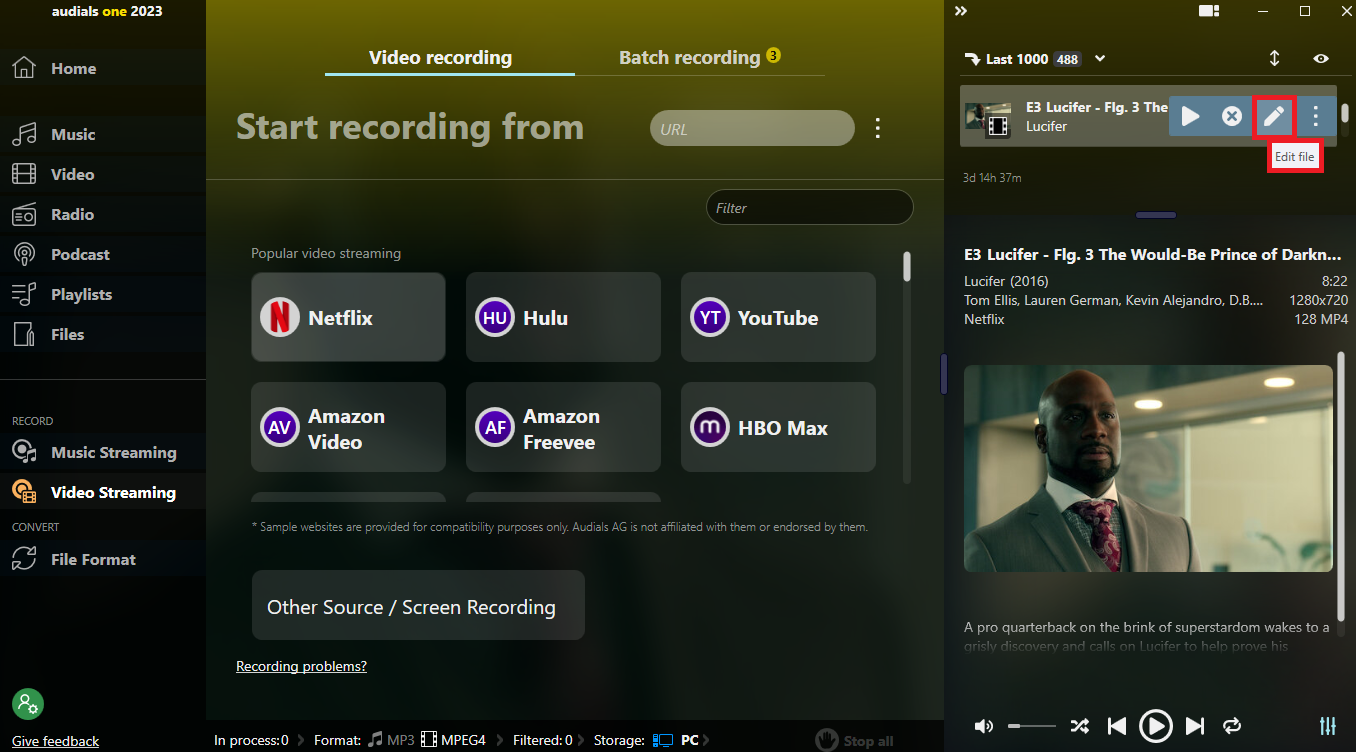 You can search for the movie tags, edit them very simple and then save them.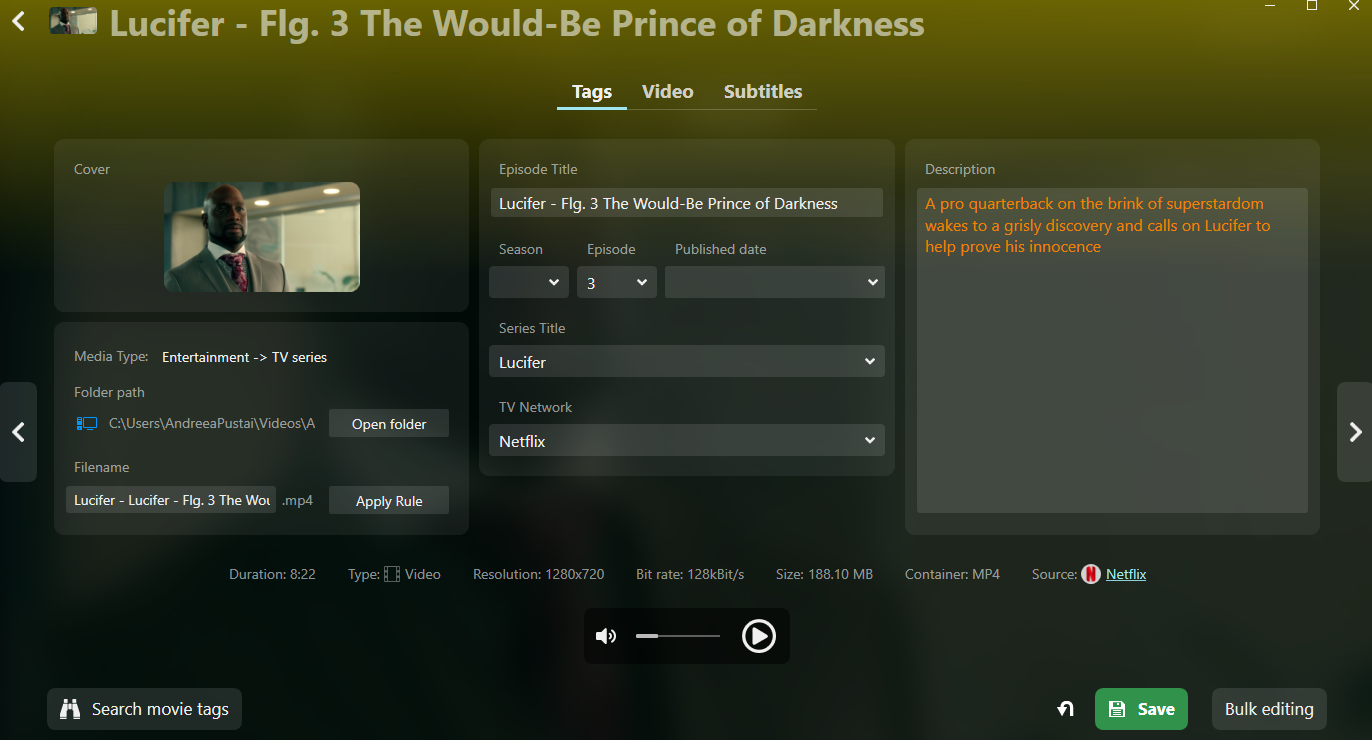 You can cut, crop, re-encode, zoom in to see individual frames: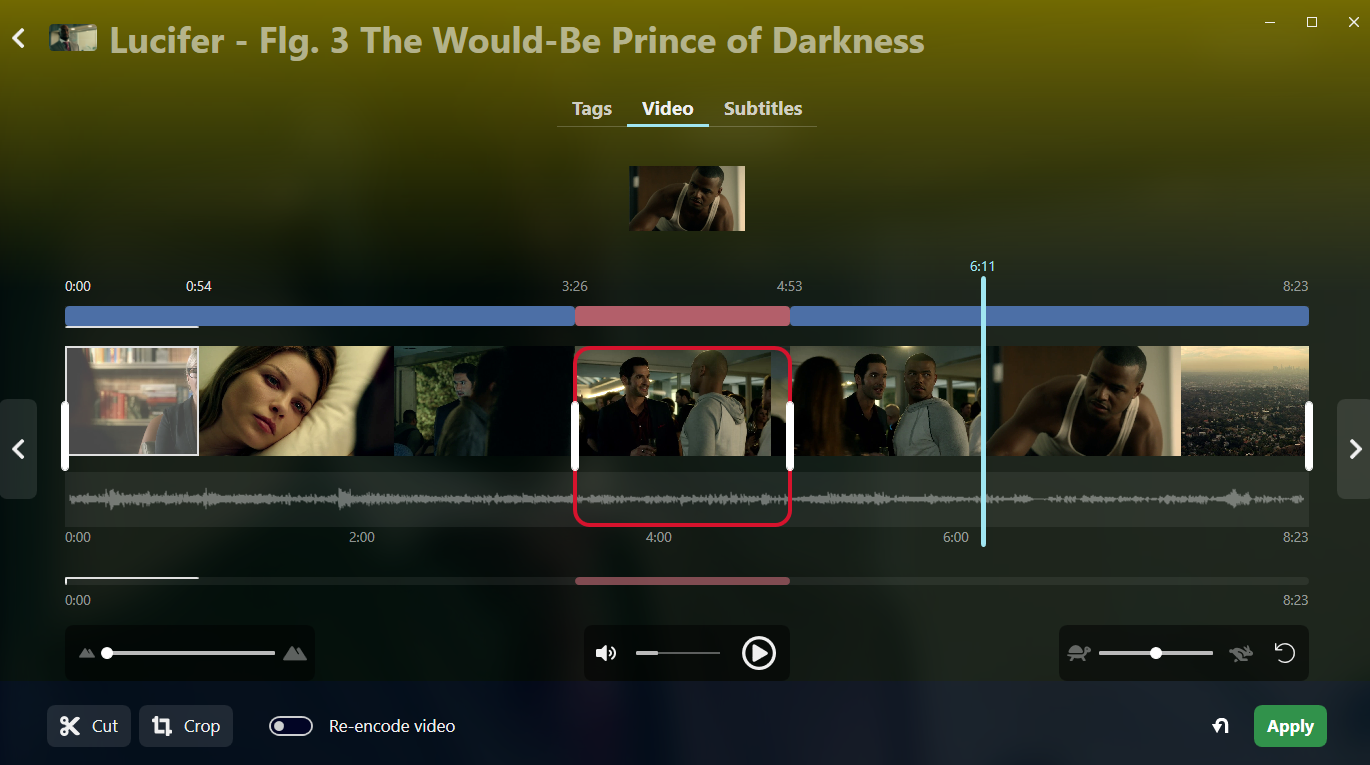 You can search and add subtitles to your recorded movie, translate them or export them as a .srt file: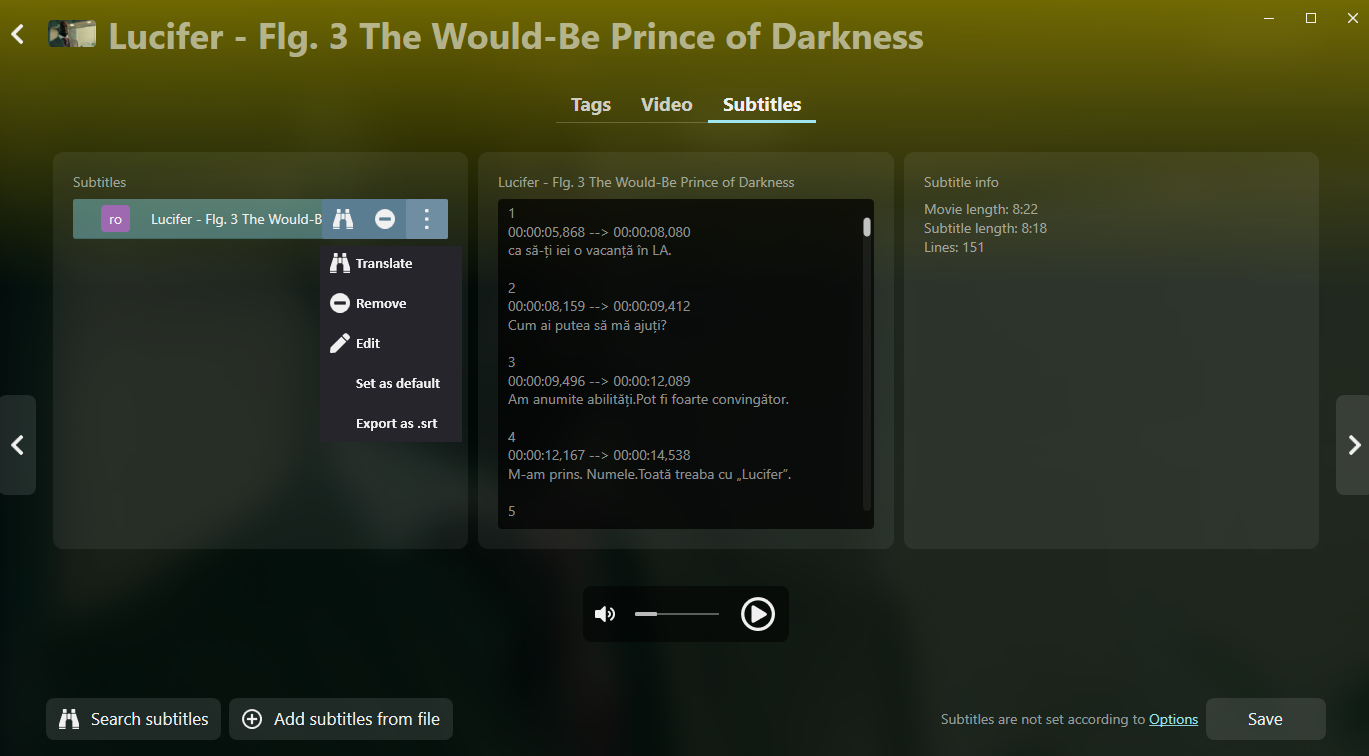 Steps on how to use Speech Boost automatically or manually
Automatically Speech Boost
1. Click site hint, Netflix
2. In the window that opens, under audio, you can select the % of speed boost that you want 10%, 25%, 50%
3. Click record
4. Play a movie
5. Click record in the upper right.
Speech Boost will be made automatically, nothing else must be done.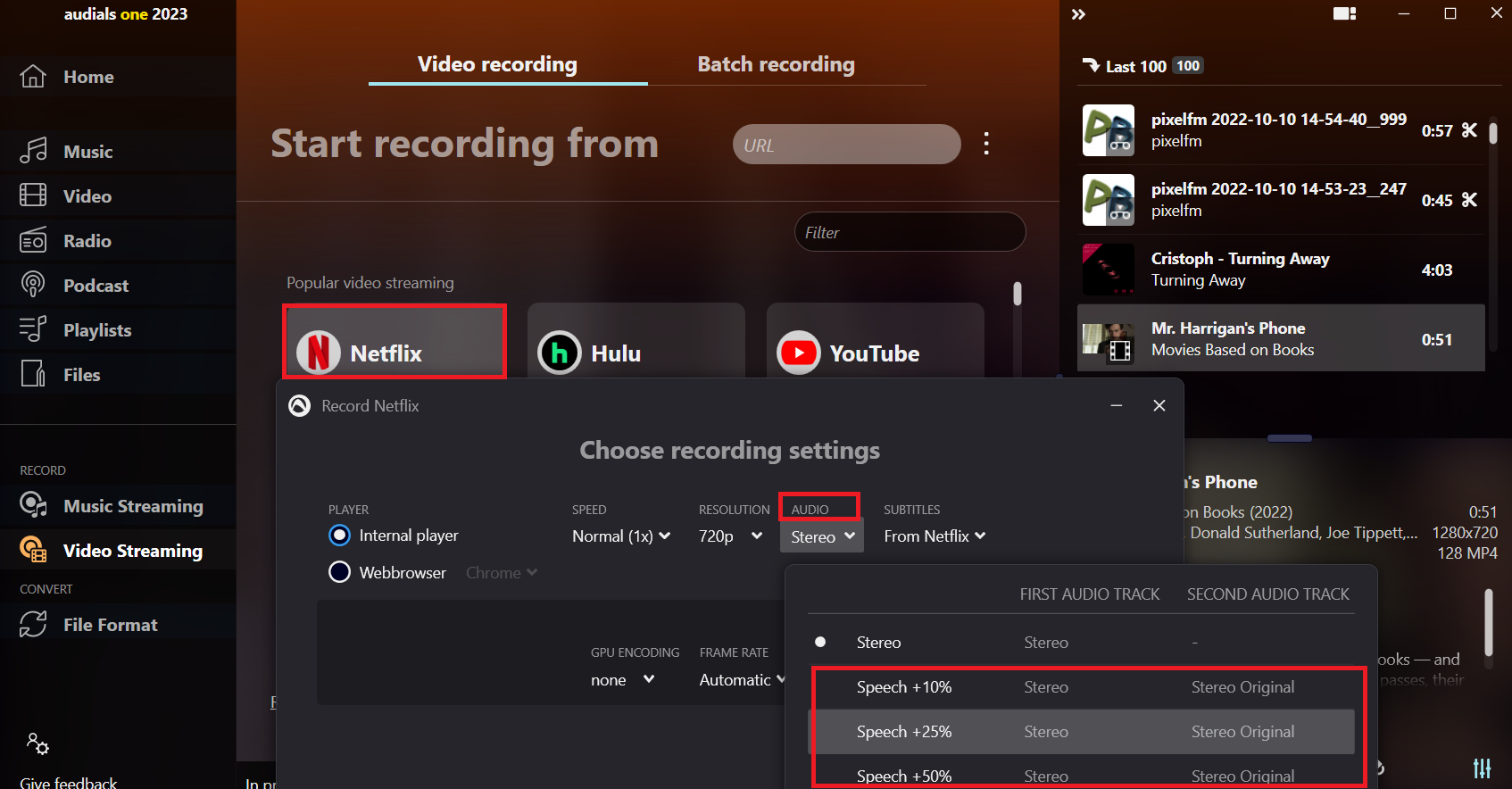 Manually Speech Boost
If you record a video from other sources were you do not have the speech boost option, eg Youtube
1. In the playlist in the right, go with the mouse over the video that you want to add the speech boost and click the edit video icon
2. In the windows that opens, click the speech boost button in the down left and select the desired %
3. In the bottom right click the save audio button and click overwrite or new file then back arrow in the upper left. The file is saved with speech boost