You can program scheduled recordings to let Audials record a certain radio station at a given time, automatically.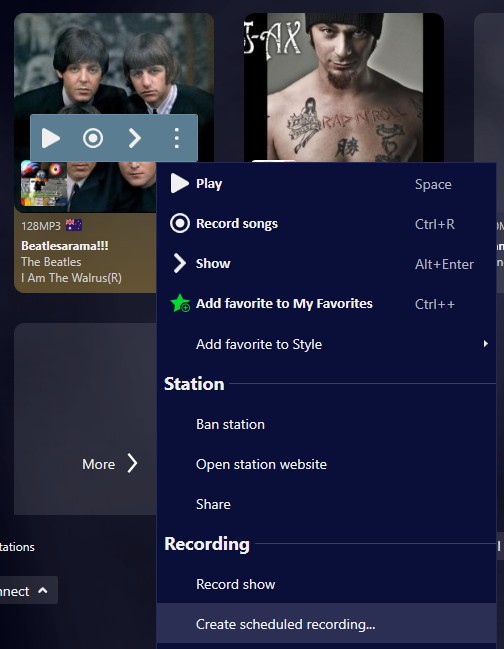 Step-by-Step: Scheduling a radio recording
Browse through the list of radio stations, and select the one that you would like to schedule a recording for.

Click in the toolbar, and then click "

Create scheduled recording...

"
Choose between one-time and weekly repeated recording.
Once: Enter a date.
Repeat on: Select on which weekdays to repeat the recording.

Enter begin and end of the scheduled recording.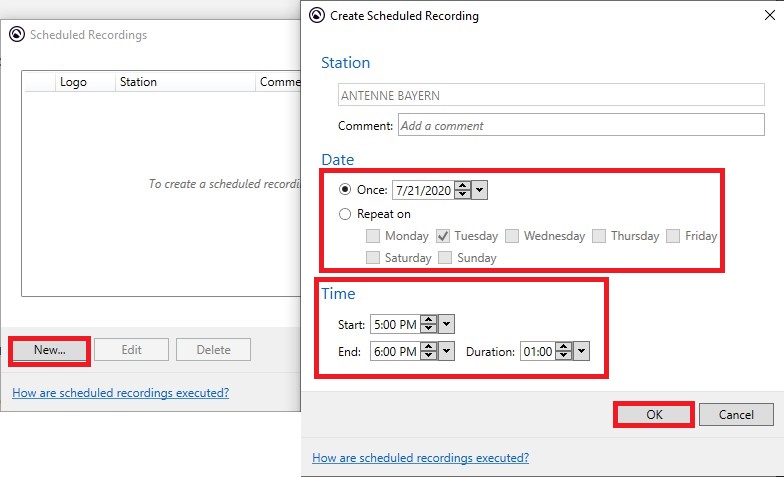 Results
Audials starts and ends recording the station at the given date and time. The recording is saved as a continuous recording, as well as individual songs, if the station's record ability allows for automatic song cutting.