Navigate to a station category, such as a genre or country, and have Audials mass recording feature record multiple stations in parallel. Mass recording provides you fast with a lot of new music.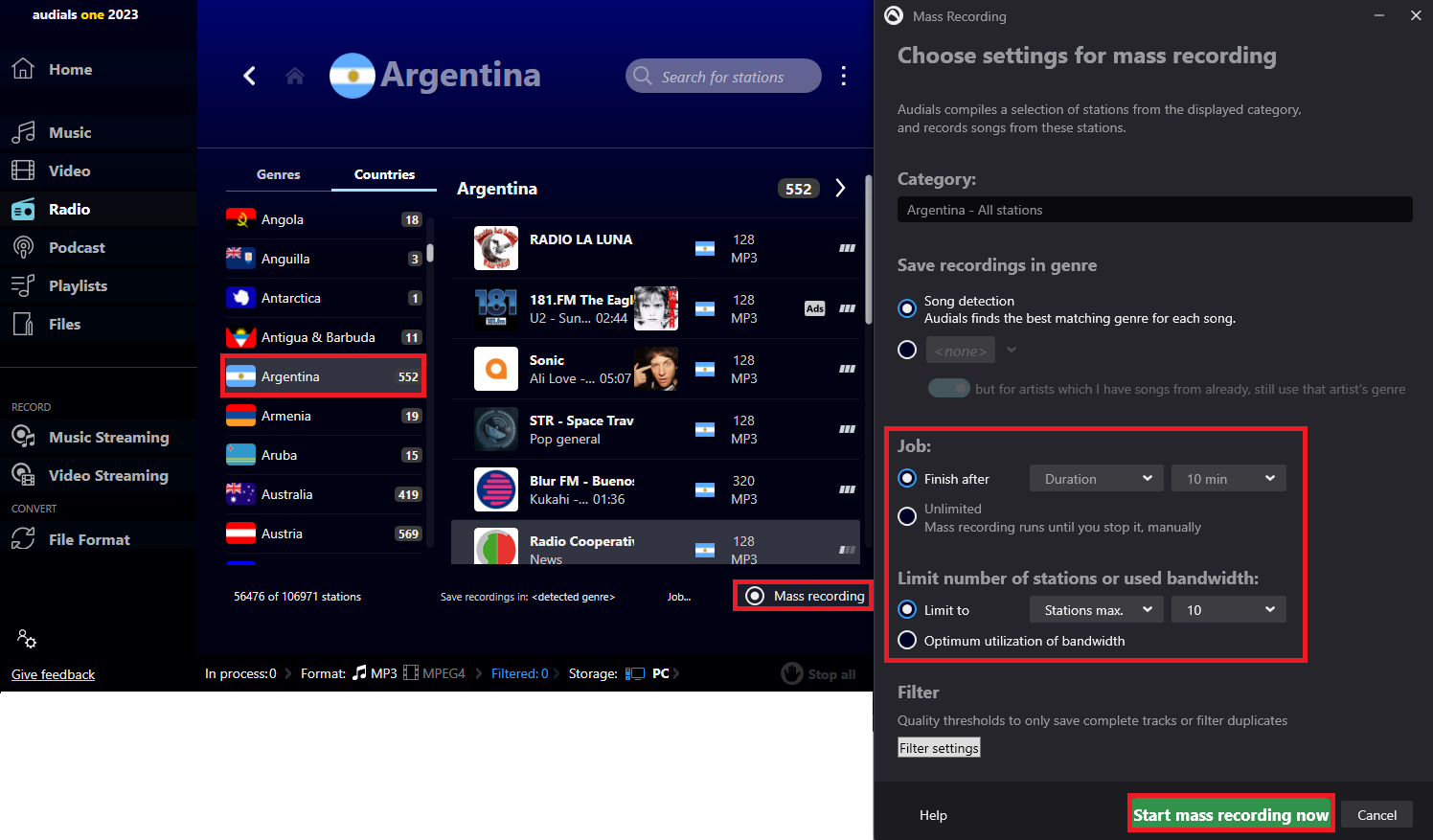 In the navigation, go to Radio.
Navigate to the category you would like to record.
For example, one of the following:
- Click Genres, scroll to e.g. Pop and choose Pop general.
- Click Favorite stations.
The Mass recording button label indicates in brackets what will be recorded.
Click Mass recording.
The Mass recording dialog opens.
Choose the settings for Mass recording.
- Define how or when to stop the recording.
- Limit the number of station to record from or use bandwidth.
Click Start mass recording now.
Audials selects stations from the current category, and starts recording.
After a few minutes, Audials finishes recording the first songs. All recorded files appear in the Player.