You can display those radio stations in Audials that fit your music taste. You can do
it very easily with the styles feature. You can favor artists and radio stations with
this feature and Audials will suggest to you suitable radio stations playing similar
music.
1. Open the "Radio" menu item in Audials One or Audials Radio.
2. Open the "..." menu near the search bar and click "Edit Favorites".
3. Enter the desired name in the dialog window. The new Favorite will be displayed in "Radio", marked with a star.
4. You can type artist names or radio stations in that window too.
Result: You will see radio stations according to your new set favorites.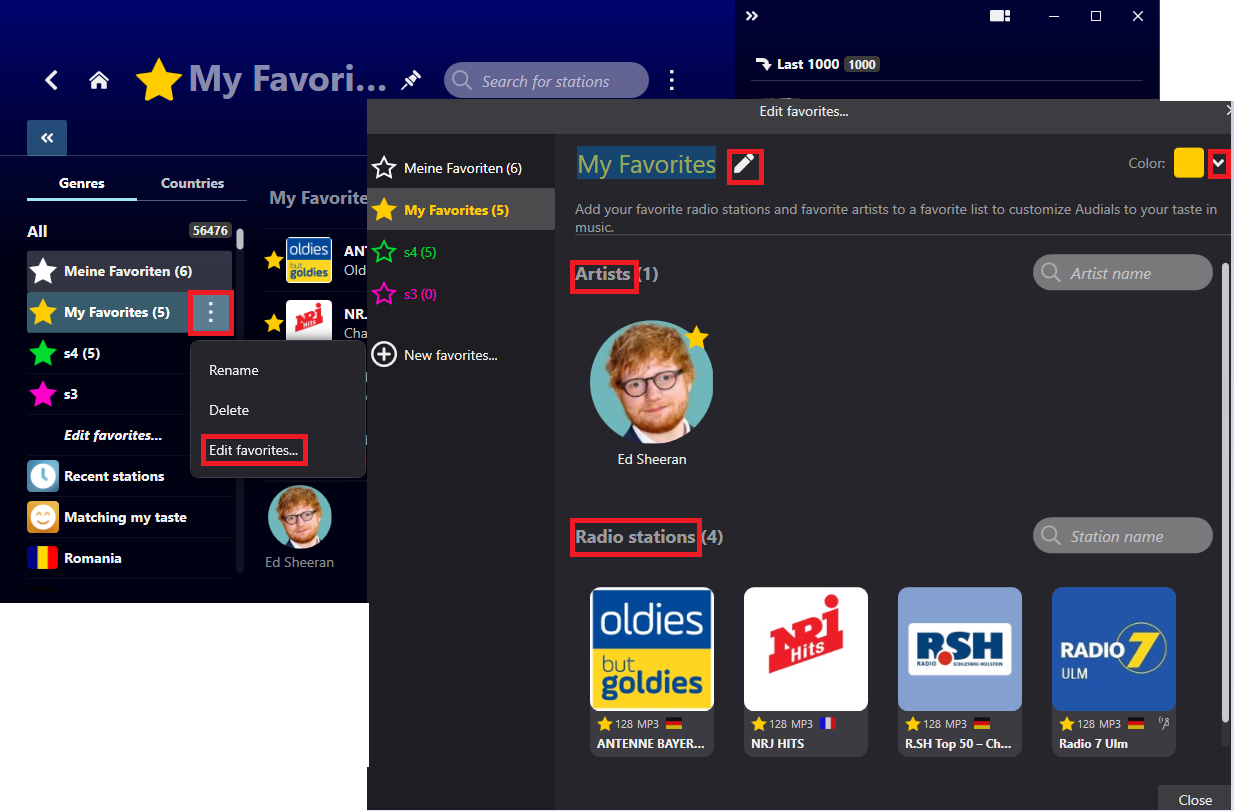 If no radio stations appear, please activate the suggestions for your favorites:
1. Open the Options (in the lower left corner in Audials).
2. Click on "Radio and Wish" and then on "Manage stations".
3. Activate "Show additional proposals" for "Proposals in Favorites based on favored stations and
artists".
4. Confirm by clicking OK