Product activation is required if you have downloaded and purchased Audials online and received your license information via e-mail.
Before you begin
Find the e-mail that contains your license key.
Step-by-Step: Activating Audials with your license key and with an account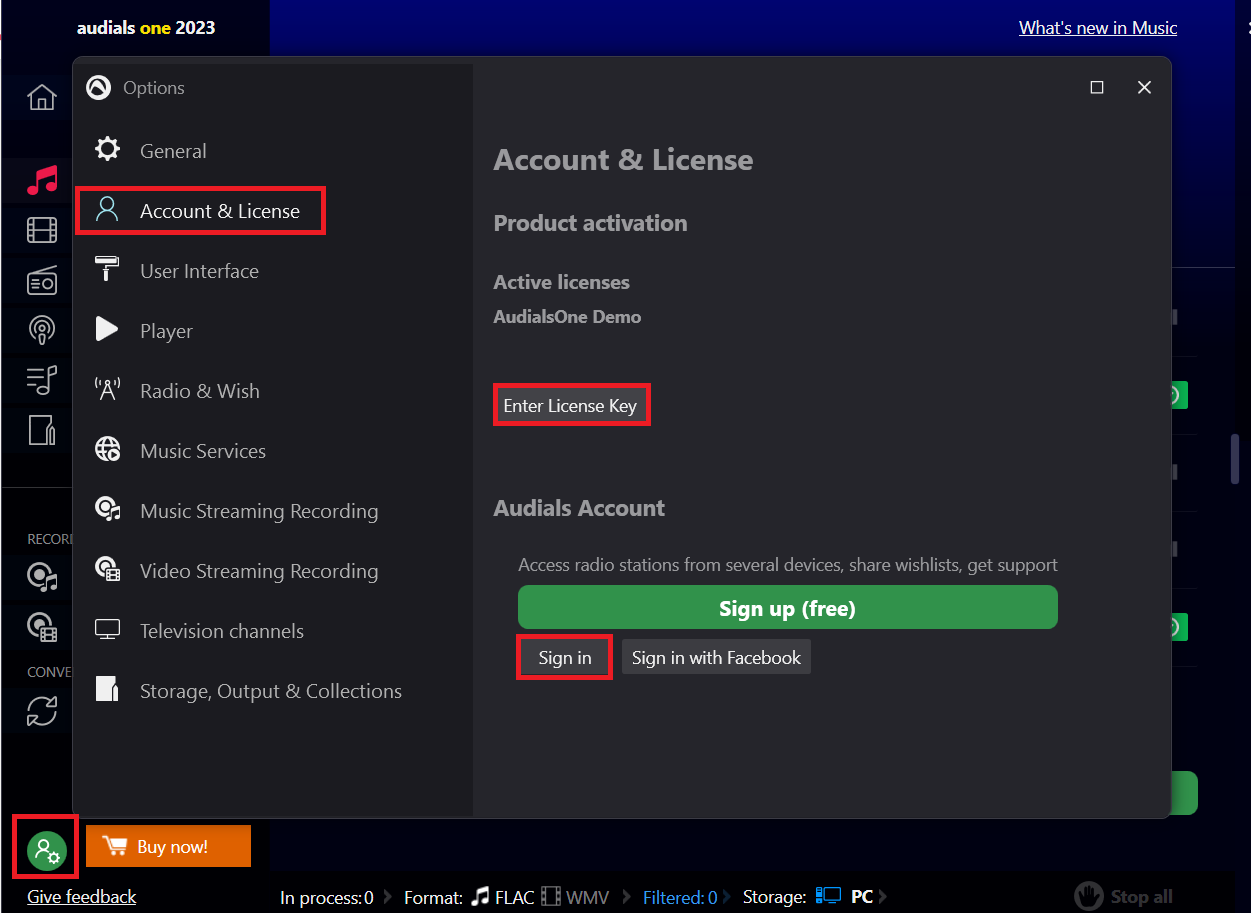 Start the version of

Audials

you want to activate.

Important:

Make sure you open the version of

Audials

that match with the version of your license key. For example open

Audials 2023

version in order to activate it with your

Audials 2023 license key

.

Open Options
Go to Account&License
Click Enter License Key and add your received license key.
Tip: The safest way to enter the key is to copy-and-paste it from your license e-mail.
Click Validate
If you already own an Audials account (created either in Audials 2020, 2021 or 2022 version, not older) then simply sign in entering your username and password, if not, then create one very easy, it will take only a few seconds
Results
Under

Active License

, the name of your product should now be shown without the keyword Demo. And under Audials Account you must appear as signed in with your username/email address
Important:
Please keep your license information in a safe place. We strongly suggest to print it out, and file it with other important documents.