If you want to delete your Audials Account you can do that once you have signed in on our website with your account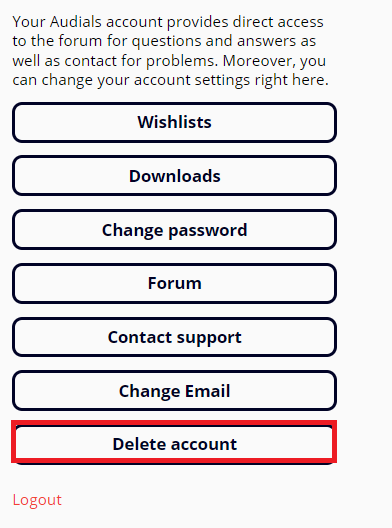 or by contacting our Support-Team (How to submit a request)
Concerning the deletion of your Audials account we will need your username and the e-mail address.
To process the request we need up to 14 days. You will receive an e-mail from us as soon as your account is deleted.
If you wish your email address to be deleted also from the purchase system, then you will have to contact our colleagues from MyCommerce or from the software reseller from where you have purchased Audials.