With Audials Play you can listen to, record and enjoy radio, podcasts & music on your phone.
Open the "Play Store" > type "Audials Play" and install the free app.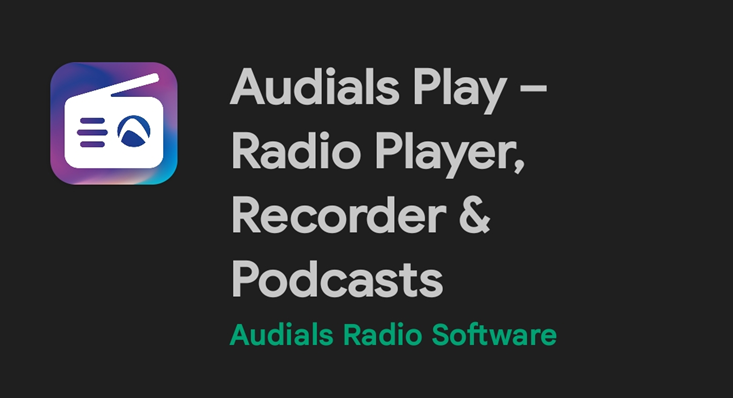 If you own either Audials One 2022 or Audials Gold Subscription on your PC, you can activate the Audials Play Pro App for free with the same Audials account and have full access to the music that you already have in Audials One.
In Audials Play you will find these 5 main sections:

In the "Radio" section, you have access to ~ 100,000 radio stations. You can discover radio station by genre, country, type of music played and stream quality.
You can listen to radio, record the favorite radio stations on you phone and even program recordings.
If your favorite radio station is missing from our database, we offer a feature to add missing stations, manually.
You can organize your radio stations into several favorites lists or favorite artists and get new station suggestions! With just a few taps you can turn the app into a very personal radio experience.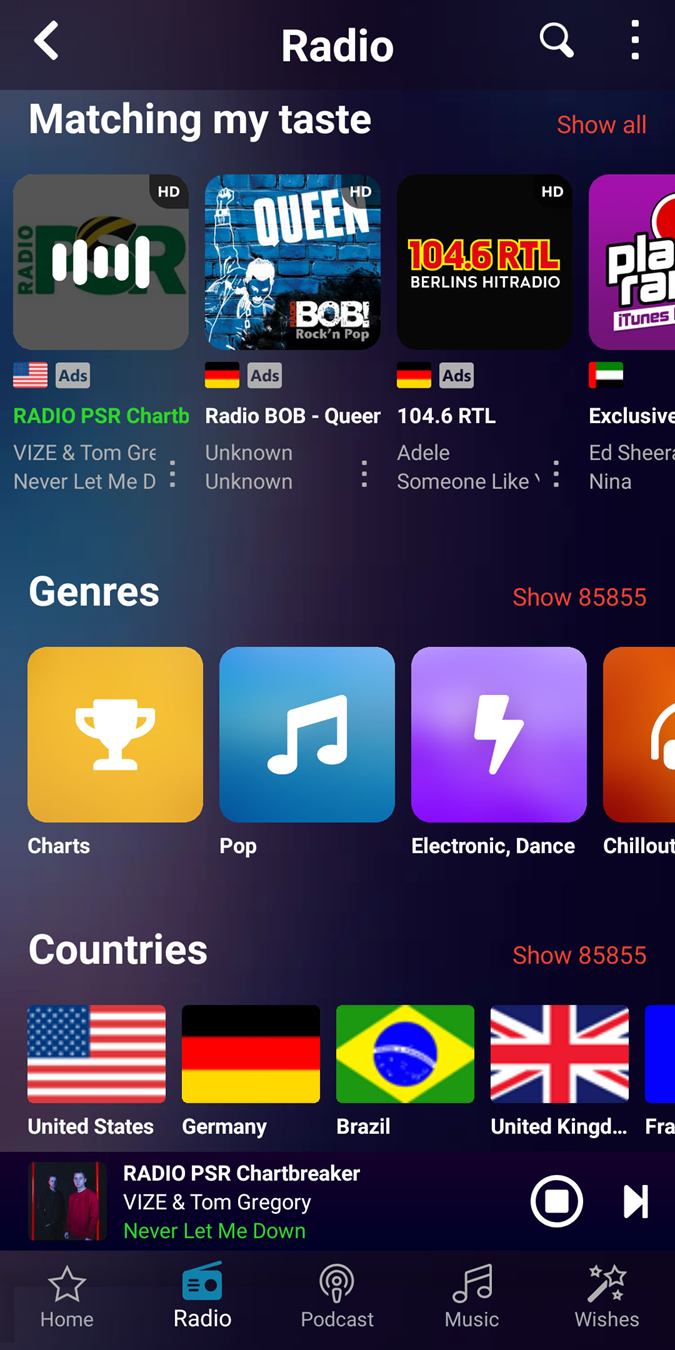 In the "Podcast" section you have access to more than 300,000 podcasts with millions of episodes from science, to comedy or political topics. Of course they can also be downloaded. You can create your favorite podcast lists and discover new podcasts.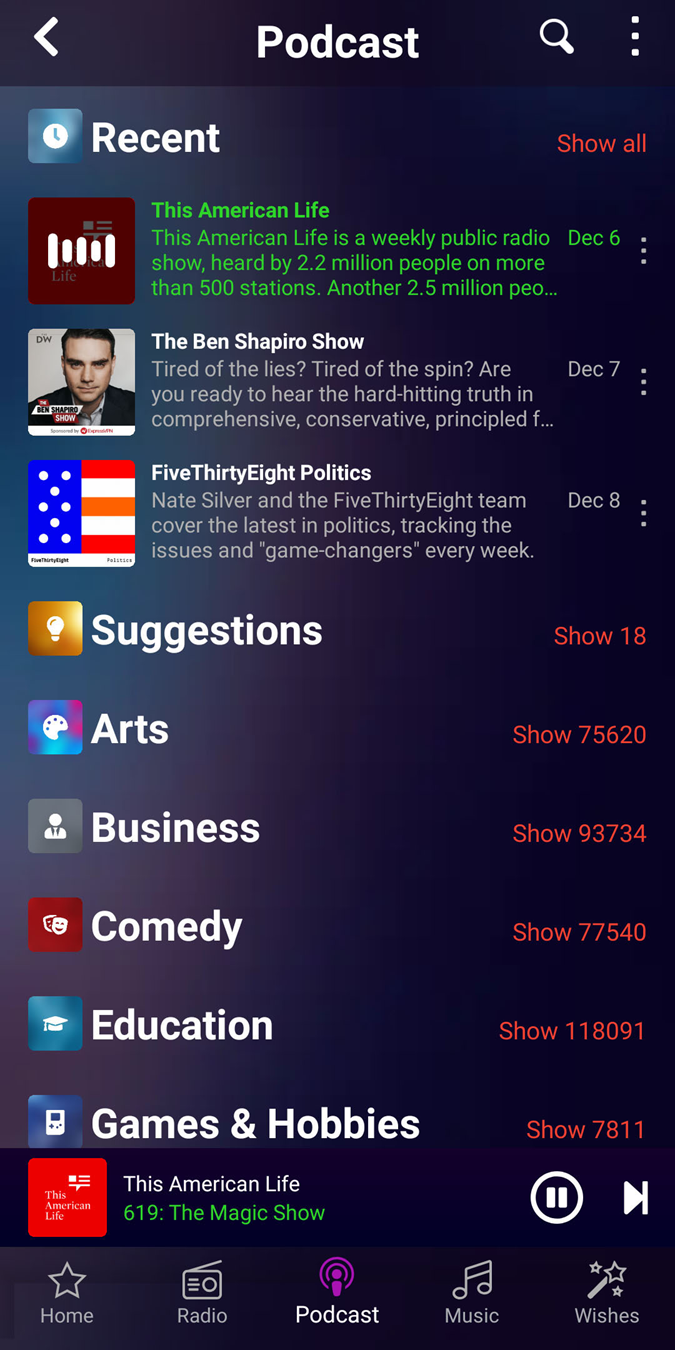 In "Music" section you will find all the recorded files as mp3 tracks.
This is how your music collection can grow, in case you don't always have Internet connection.
The "Wish" function will be a an easy way to add music to your collection.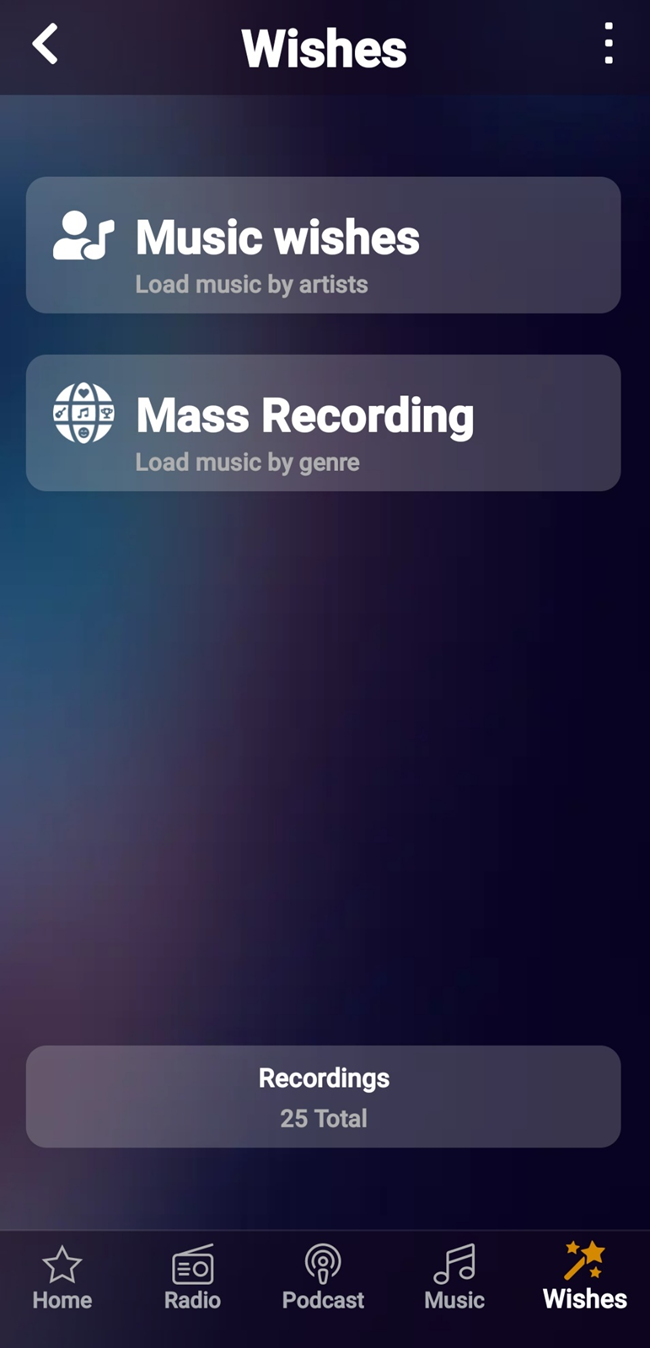 In "Music Wishes" you can create wish lists and search for specific artist. Audials will monitor radio stations in the background and when a radio station plays one of your wishes, Audials will record it.
If you are looking to record music by a specific genre, then the "Mass Recording" function, is the most suitable option: