If you don't want to receive advertisments about our products and offers at the Audials startup, you have the option to disable these popups.
Step by Step: Exit Audials Notifier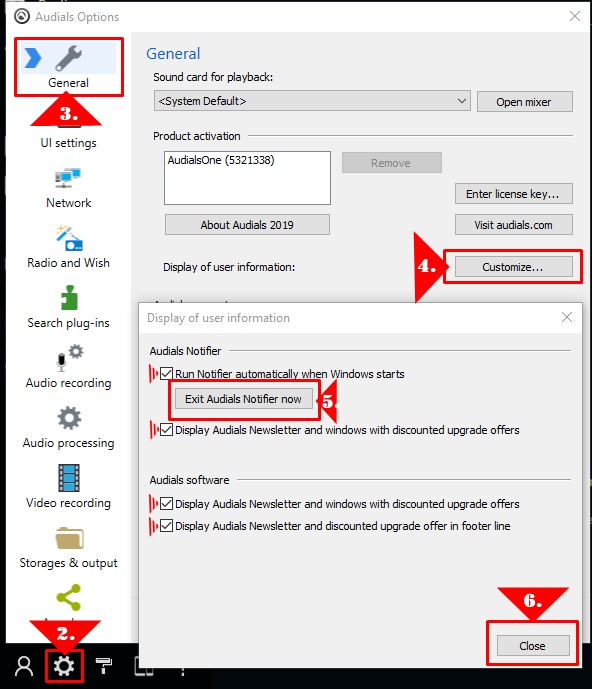 Start Audials.
Open the Options.
Stay on General.
Under Display of user information click Sie Customize... .
Disable all four points and press Exit Audials Notidier now.
Click Close.
Results
The popups with discount upgrade offers and newsletters will no longer appear.