To ensure that Audials only shows you podcasts in the desired language, select them by clicking on the three-dot menu.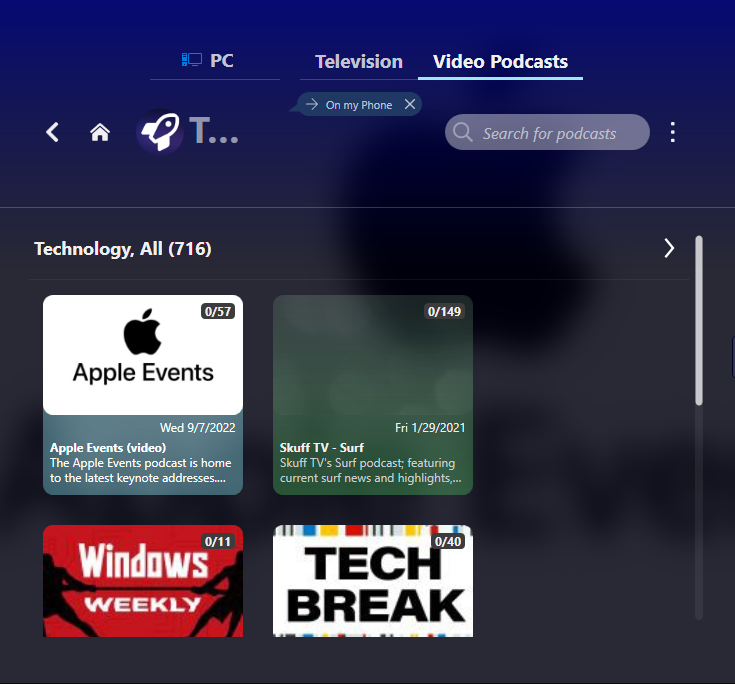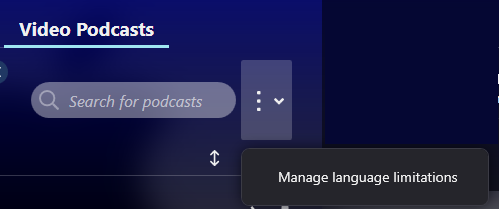 Type the podcast you want into the search, or select a country or podcast topic that interests you. Audials will then show you the last podcast episode. To see all episodes of a podcast, go to its detailed view by clicking >.
You can see the saved podcasts in the top right of Audials or in the My Videos tab.