In the "Podcasts" view, you have an overview of all available podcasts.
In addition you see the recently heard Podcasts or your favourites. Audials also gives you suggestions, that fit to the already heard podcasts.
Finding a podcast
If you are looking for a specific podcast, type in its name in the search bar of the "Podcasts" menu item in Audials.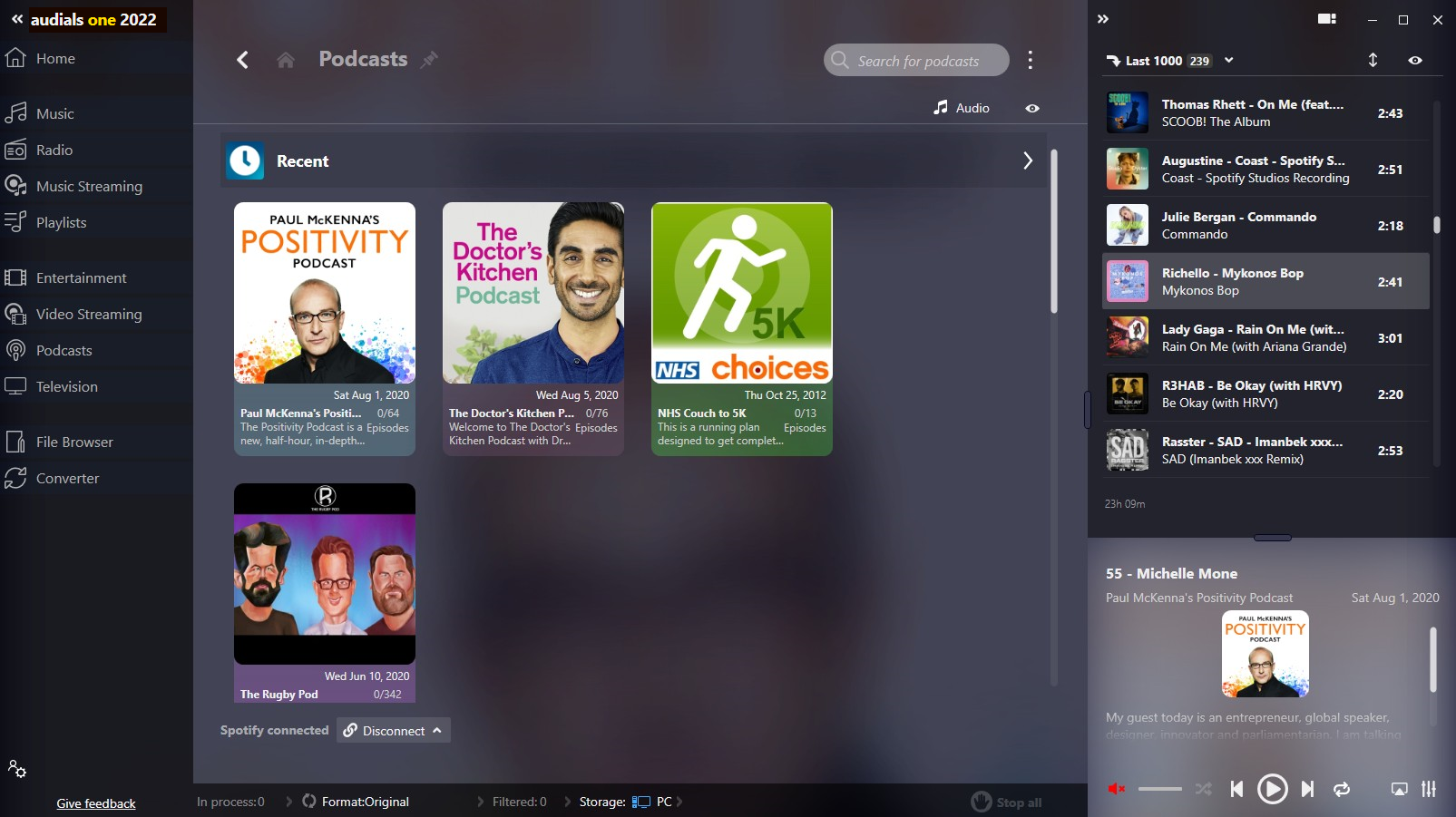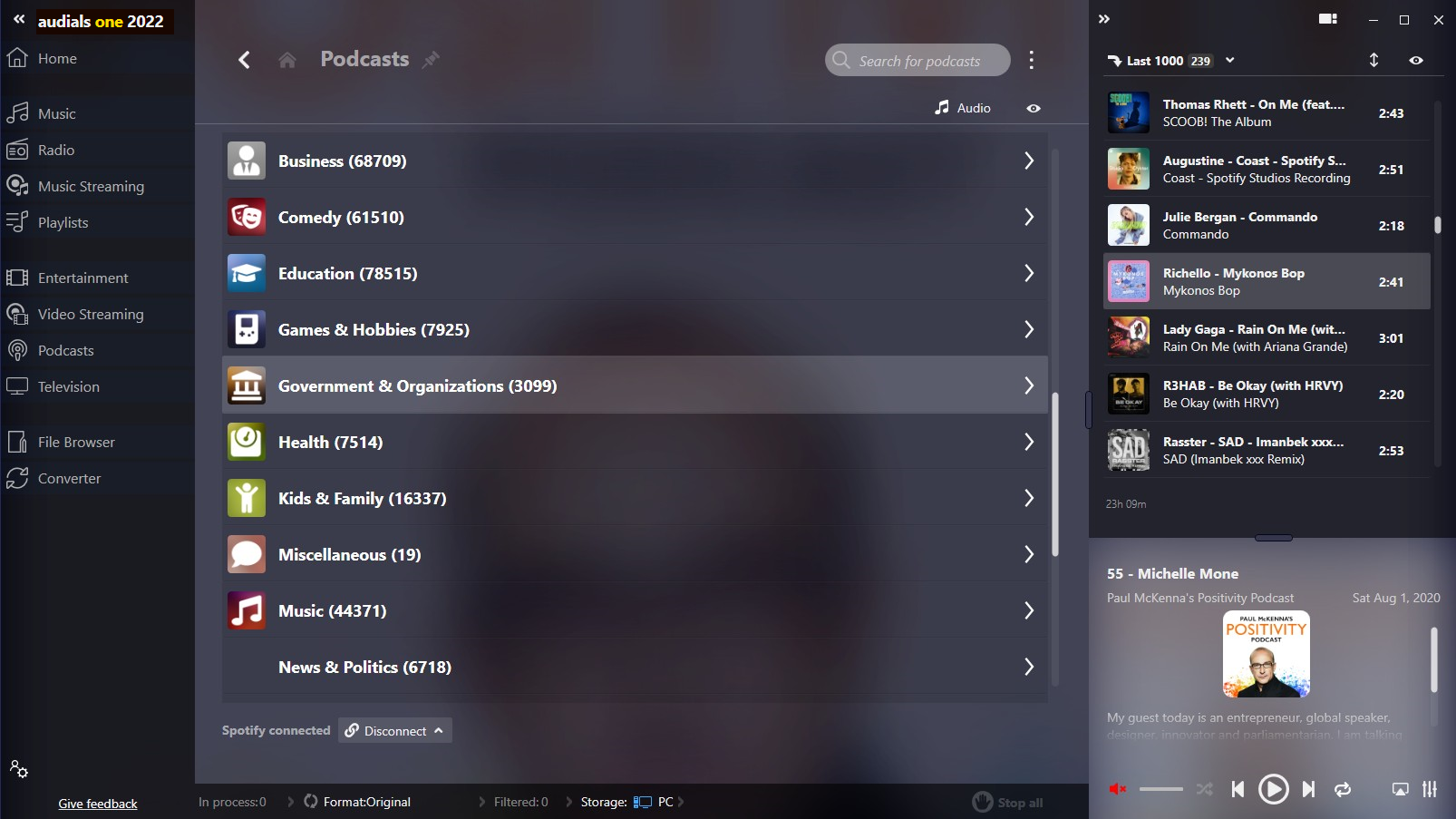 Audio or video?
You can decide whether only video, only audio or all podcasts are shown. Just choose the category you are interested in by clicking the left icon beneath the search bar.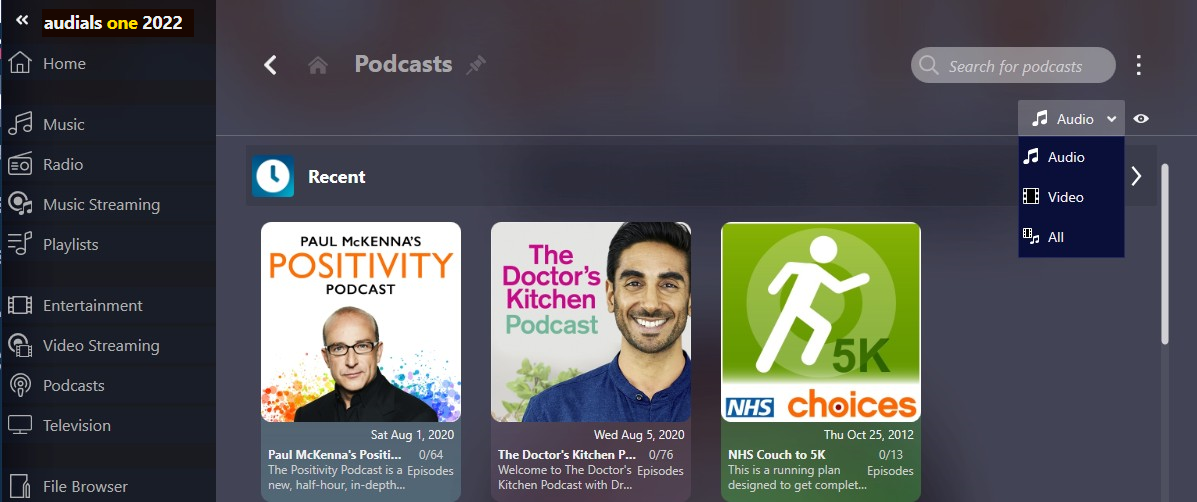 Discovering new podcasts
If you want to discover new podcasts, you will be able to choose between various topics like Technology, Business, Arts, etc. or numerous languages. While you navigate through the topics and languages, Audials will always display where you are at that moment.
If you click "Technology", Audials will show you the latest episodes of suitable podcasts. If you click the play or download button, you can play back the recent episode or save it on your PC. By clicking ''…", you can open the context menu to save a podcast as a favourite. If you want to find older episodes, click the ">" icon of the chosen podcast and in the opened view all episodes with descriptions will be shown.