The Converter allows you to convert media files to another file format, to formats compatible with special playback devices or to unrestricted formats like MP3, WMA or AAC.
Step-by-Step: Converting media files
In the navigation, click Converter.
Open the files to convert.
a. Click "+Files" > "Add files..."
b. Choose the files to convert.
c. Click Open.
The files appear on the list in the Converter view.
Important: For files marked with a padlock symbol, you need to be able to play them back in order to have Audials convert them by re-recording.
For all files marked with a padlock symbol, please make sure that you have sufficient rights to play the files with your playback software before you continue. Remember to check your music service subscriptions, too.
Under the list of files to convert, choose a) the output format and b) the storage of output.
Click

Start

to start the converting process.
Note: For best results, do not perform other tasks which would cause processor workload during the conversion.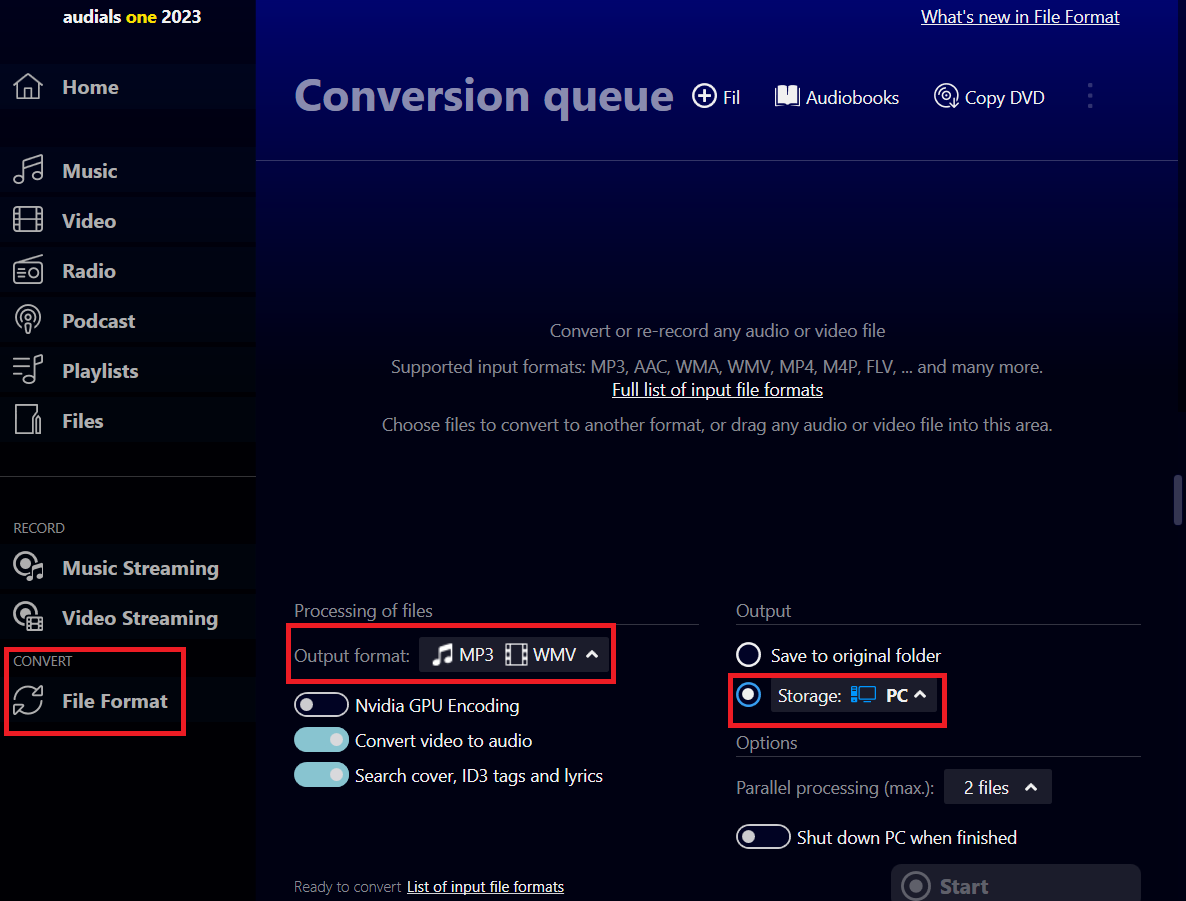 Results
All files that finished converting move from the input list to the Player. The original file is not modified by the conversion. This guarantees you cannot destroy any file.
If a conversion result does not meet your expectations, simply convert the original file once more, using different settings.