With the "Copy DVD" function, you can record individual video titles from a DVD.
Restriction: Blu-ray discs cannot be recorded because of their restrictive digital rights management.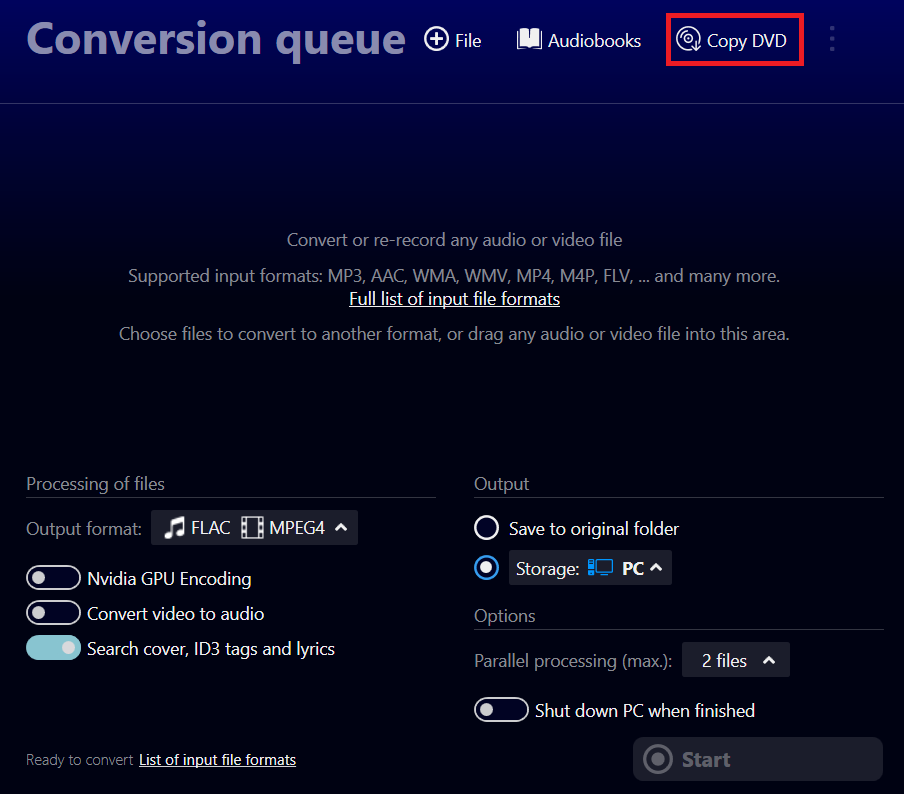 In the navigation, click File Format (Converter).
Insert the DVD into your DVD drive.
Choose Copy DVD in Audials.
Audials reads in the DVD. This can take a few moments.
Click Next and follow the instructions.
When the recording is finished, the output file appears in the Player.
To record more titles from your DVD, repeat the steps above.