When no quickstart option (i. e. a separate recording tile) is available for the music streaming service you want to record from, you have to choose a recording tool that seems best suitable for your task. In case of doubt, try the tools one after another.
In the "Music Streaming" menu item of Audials, you can see three tiles below the recording tiles for Spotify, Deezer etc.:
- "Other source"
- "Download while playing"
- "Continuous Recording"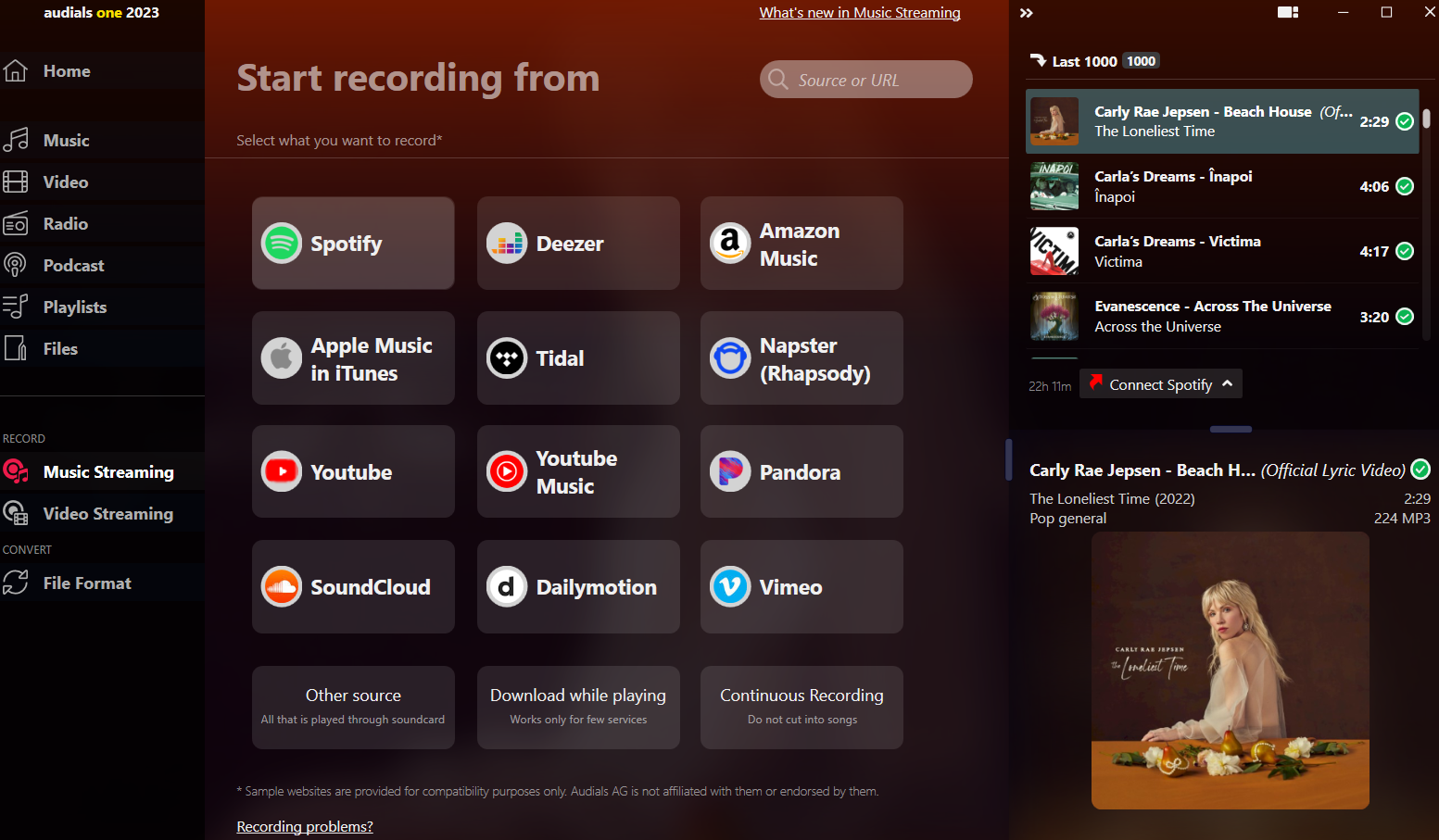 Tool
Pros
Cons
"Download while playing"

reliable tagging
easy use and fast recording
allows to browse on and play something else while recording

can fail to detect the audio signal
works only for few services

"Other source"

records any stream, and everything is played over the sound card
cuts stream into songs

less reliable tagging
real-time recording while you are listening
playing other sounds at the same time will disturb the recording
may require special setup of playback software

"Continuous Recording"

the stream is saved as a continuous recording