If you experience any of the following problems on your Android device, then the reason is probably that the background operation of the Audials app is restricted by the Android system to save energy:
playback of radios, podcasts or recordings always stops after a short time (e.g. always after 5 minutes)
recordings do not continue in the background
alarm clock, sleep timer or scheduled recordings do not start reliably
How to solve the problem
Open Audials Play and under "Settings" you will find "Device configuration" :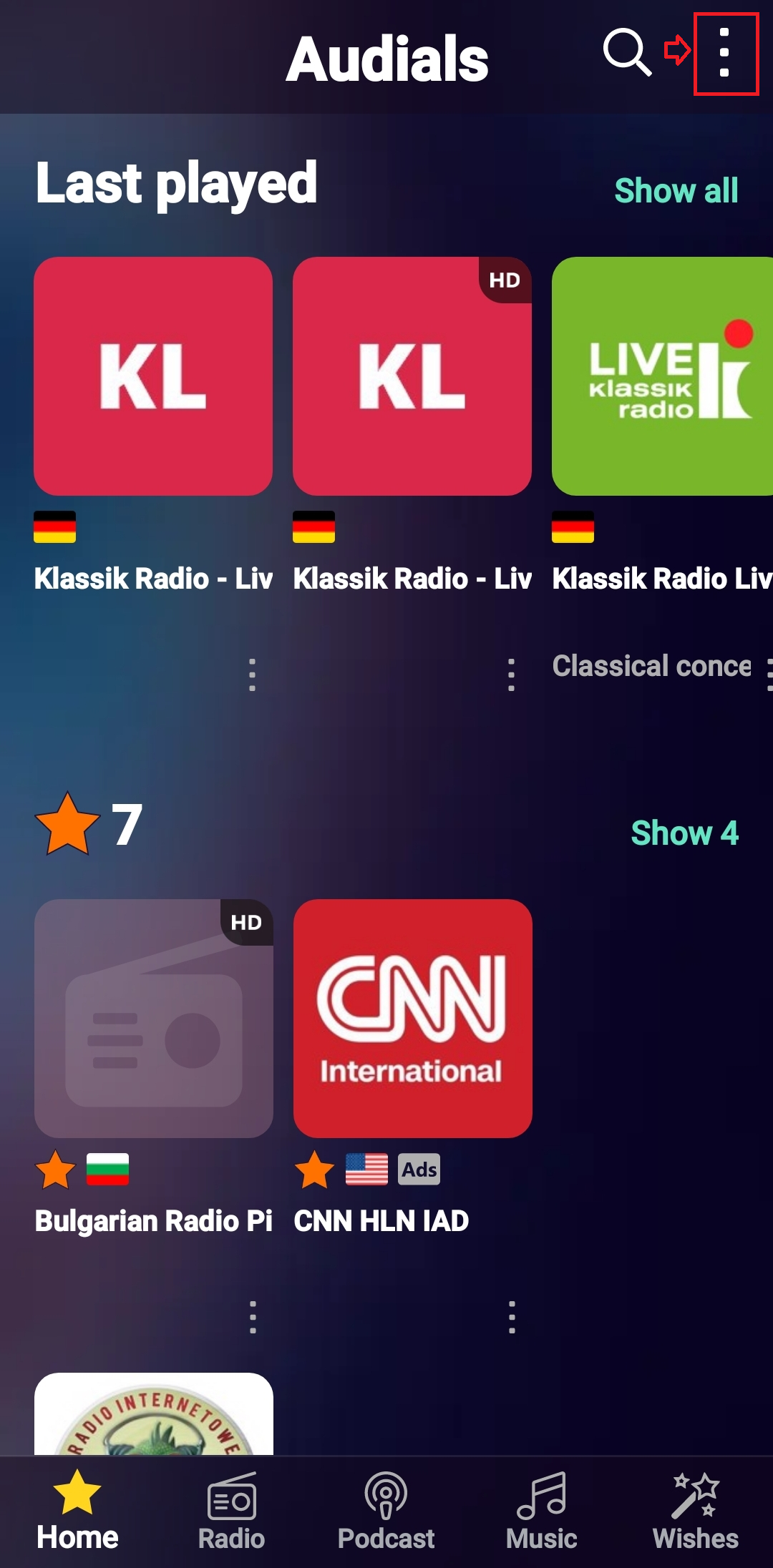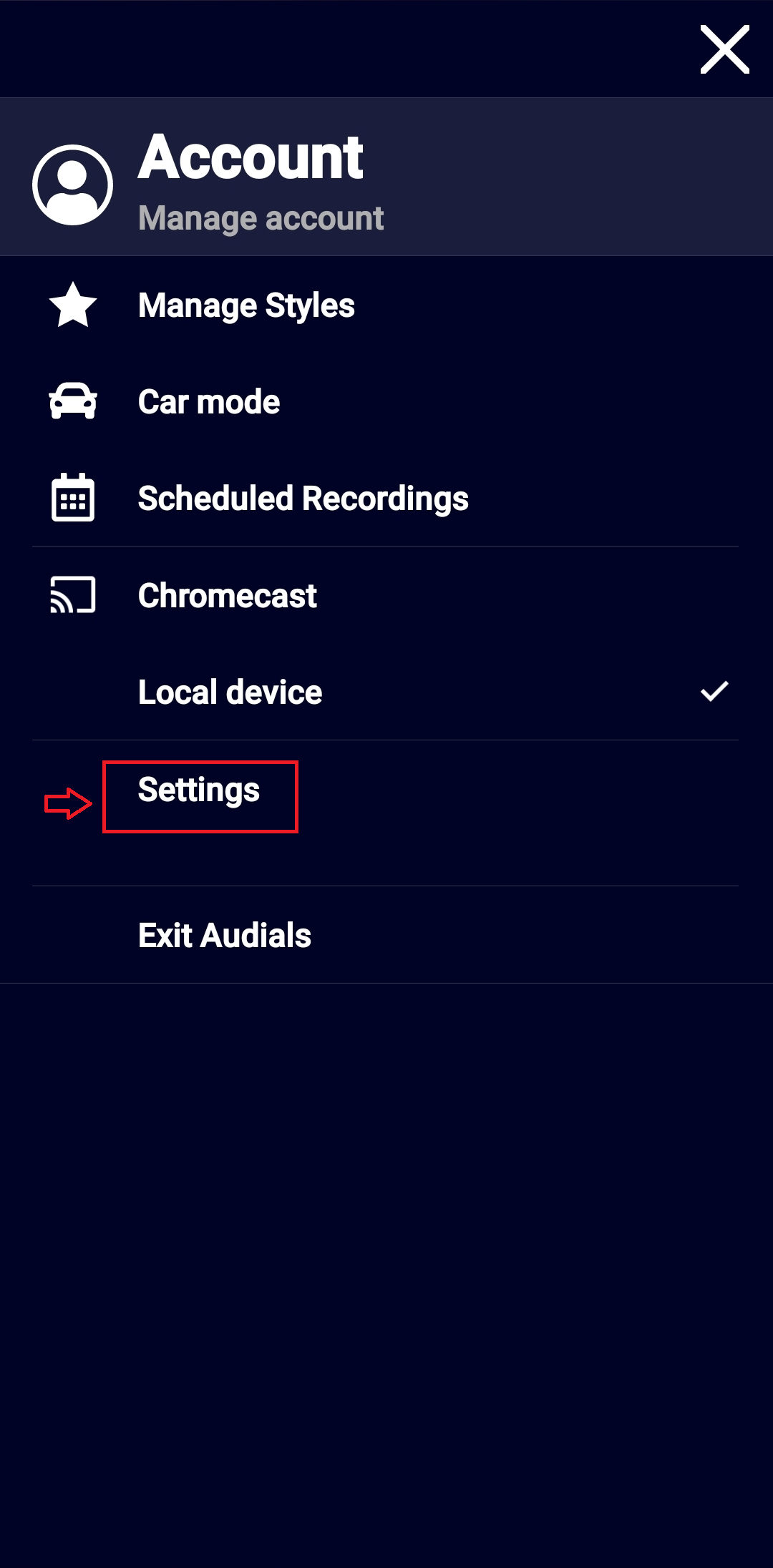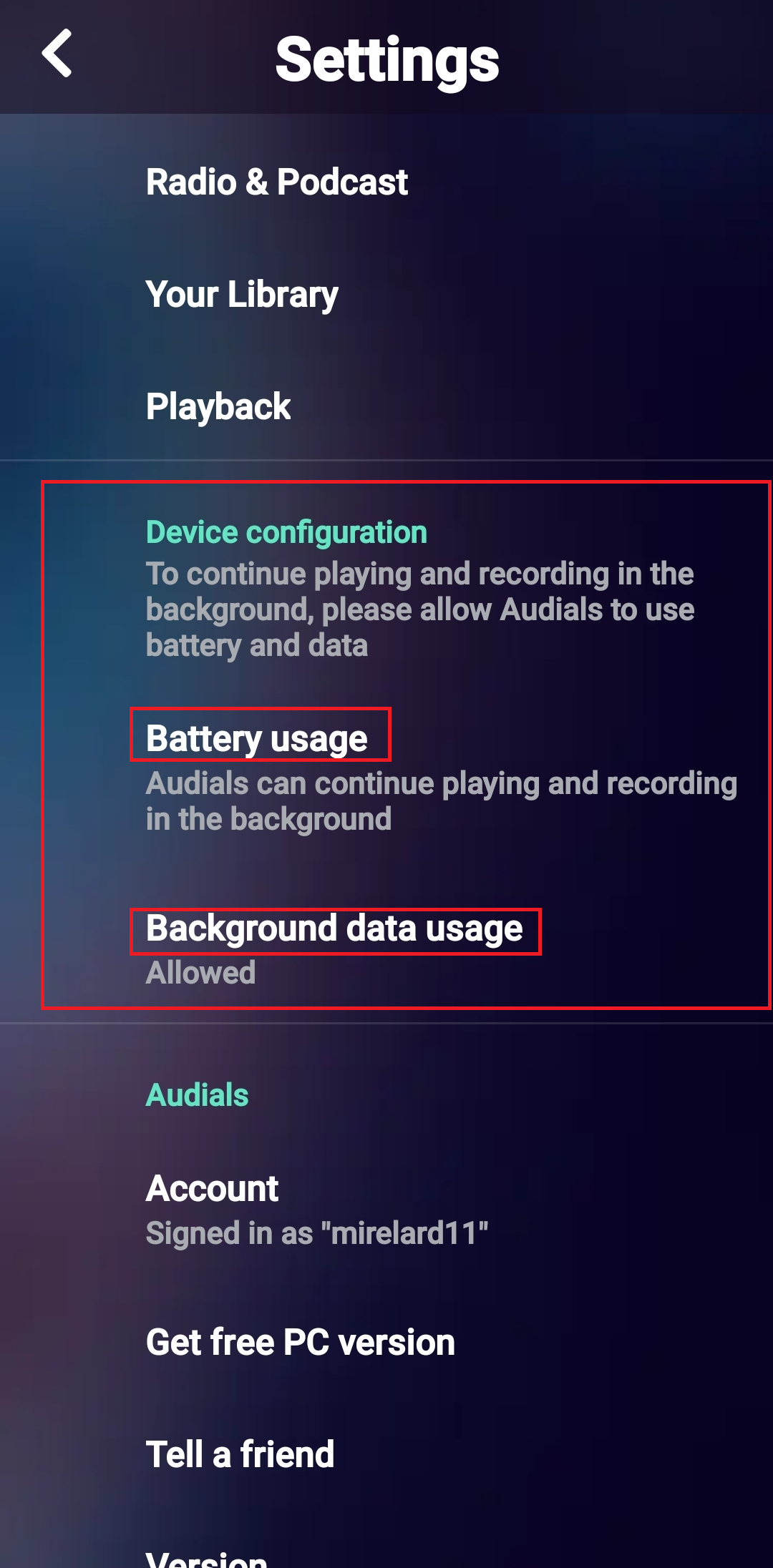 Here you can give Audials permission to use battery and data in the background.
Open "Battery usage" and please do not allow "Optimize battery usage" for Audials: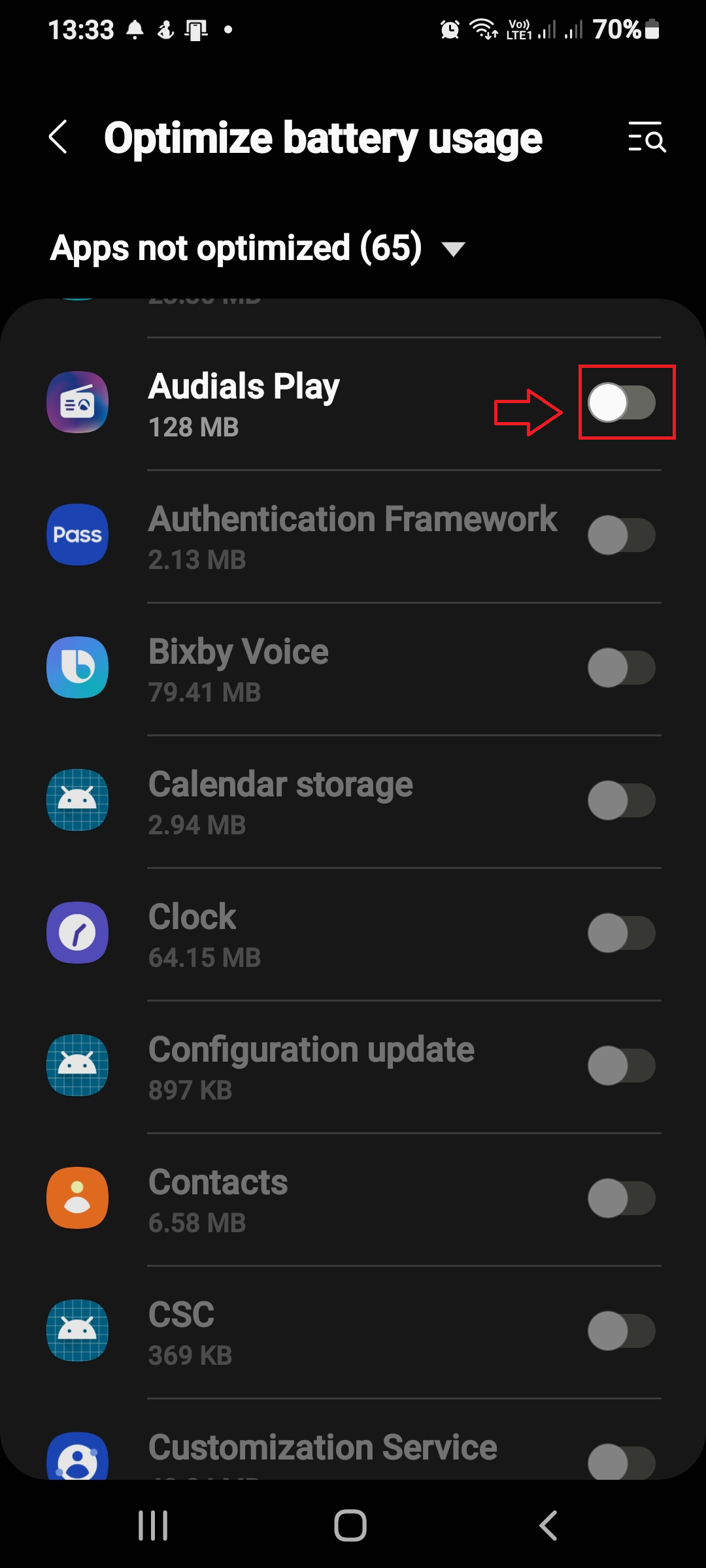 Under "Background data usage", please enable "Allow background data usage" and "Allow data usage while Data saver is on" :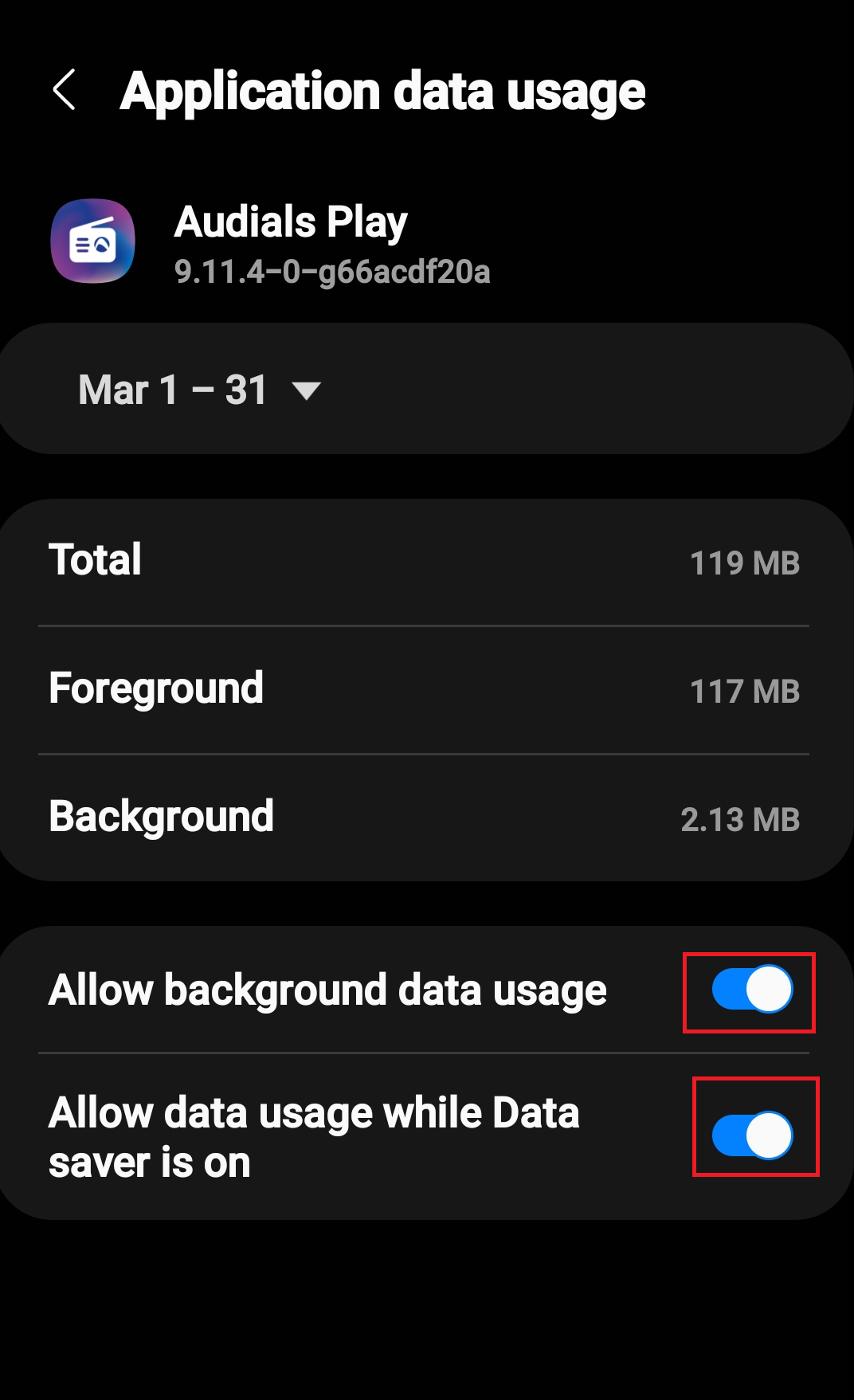 What kind of energy saving measures you have also depends on your Android version and your device manufacturer. Some manufacturers have implemented quite rigorous mechanisms that are difficult to switch off. You can find helpful tips, information and instructions for your device on the Internet.
Also, check if you have installed a third party "Energy Saver" app or similar, that restricts the usage of the apps and adjust the settings of this app accordingly.