You have recorded songs from Spotify or other sources, but you would like to put them into a different order? You can order the songs by creating an own playlist. Like this you can also merge it with other playlists.
Creating a playlist - Step by step
1. Launch Audials and switch to the Playlists menu item.
2. Click + New and give your playlist a name, for example New Hits.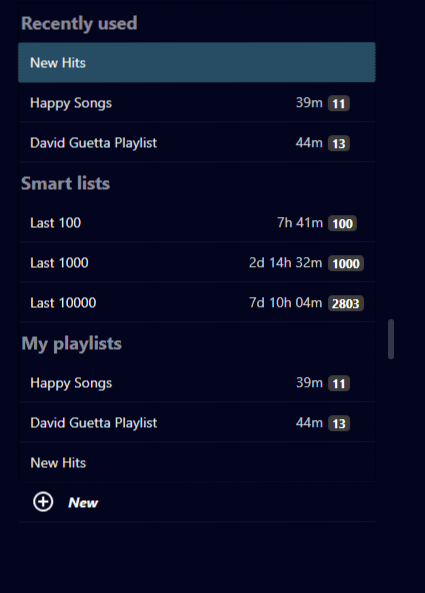 3. You will have on the left an overview of all playlists, no matter whether you have recorded them from Spotify or the ones that you have generated. You will also see Last 100 and Last 1000. These default playlists always contain the last 100 or 1000 songs that you have recorded.
Click the playlist where you want to copy the songs from, for example Last 100. Now its songs appear in the middle part of Audials.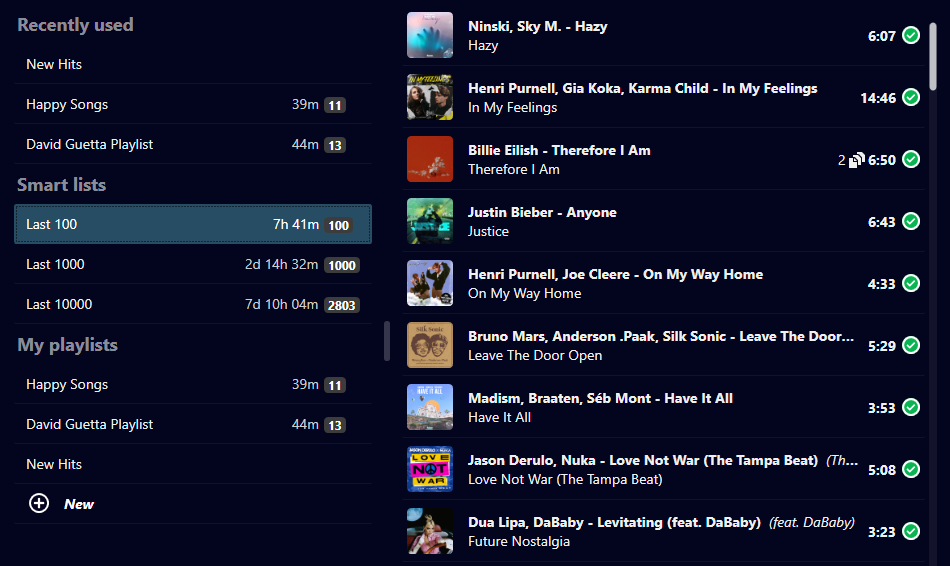 4. Drag the desired songs from Last 100 into your new playlist New Hits. You can open further playlists and drag the songs into your new playlist from there.
Now you have a playlist where the songs are ordered in the manner that you like.
Tip
You can also change the order of the songs in the playlist itself by drag & drop.