Audials "Video Streaming" offers quickstart buttons and in-place instructions to guide you through the necessary steps to record a video from the most popular video streaming services. A quickstart button is the button of the streaming service that you want to record: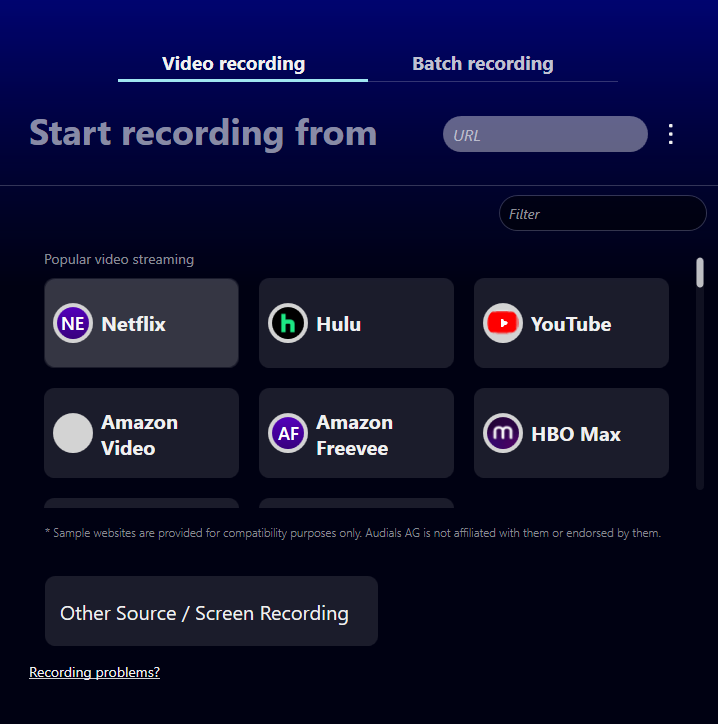 Step-by-Step: Recording a video stream
In the navigation, click "Video Streaming".
Select a source to record from by clicking the corresponding quickstart button.
If none of the quickstart buttons fits, click "Other Source / Screen Recording" and choose the tool that seems best suitable to you. In case of doubt, try the tools one by one.
Follow the instructions in the recording window.
Results
The recording finishes as soon as Audials indicates so, and/or shortly after the video has finished playing. All detected videos are listed in the Video Recording view and, depending on the recording tool and your settings, automatically saved on your computer and listed in the Player (in the upper right corner in Audials) after a while.