In the file browser you can manage all your saved media at a glance.
You can choose to view files from your PC or you can add another source like a cloud storage or your phone. You can remove the selected storage or rescan it for new files.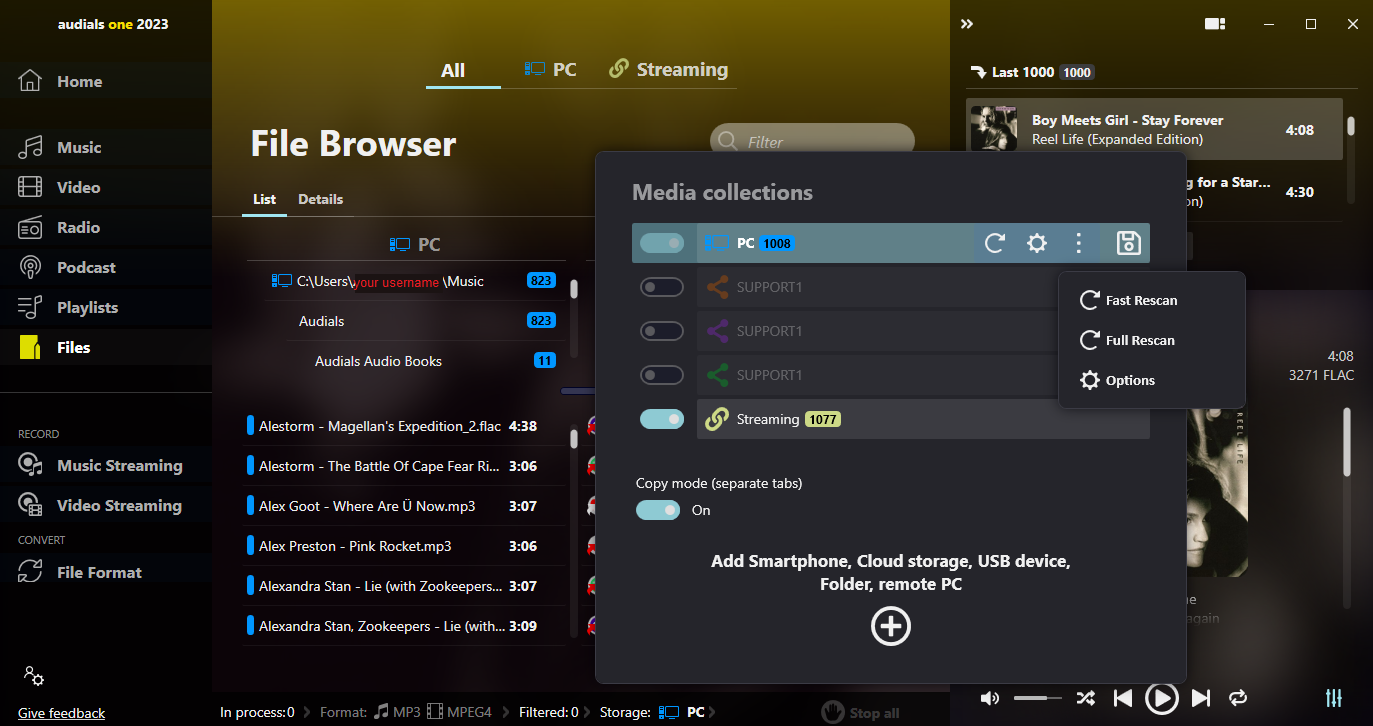 The view of the files can also be changed. And you also can search for a particular file.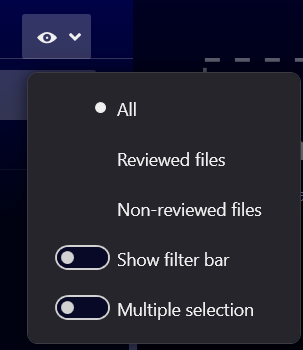 Or you can choose between music or video files to be shown. You also can play the files.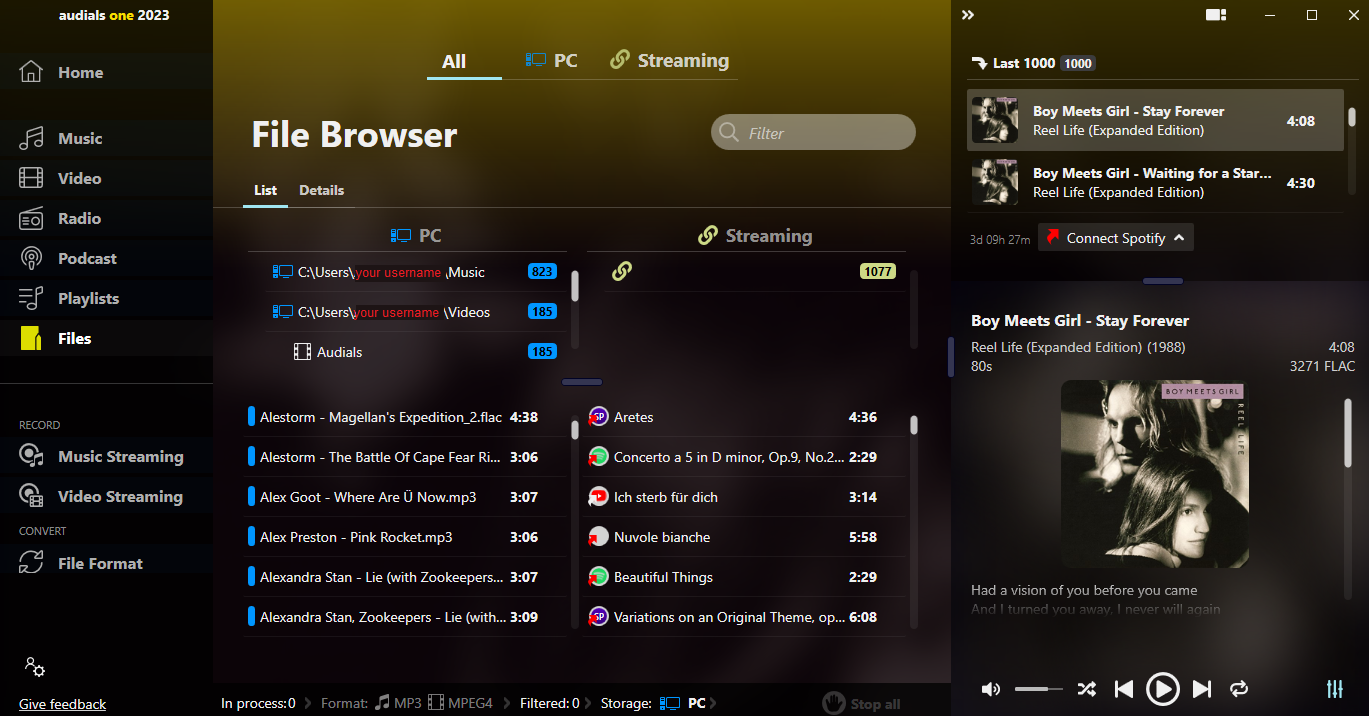 You can export each file in different ways or you can move it to one particular playlist.