In the user forum you will find files with the extension .usertv as lists for upgrading the Television.
Step-by-Step: Import usertv files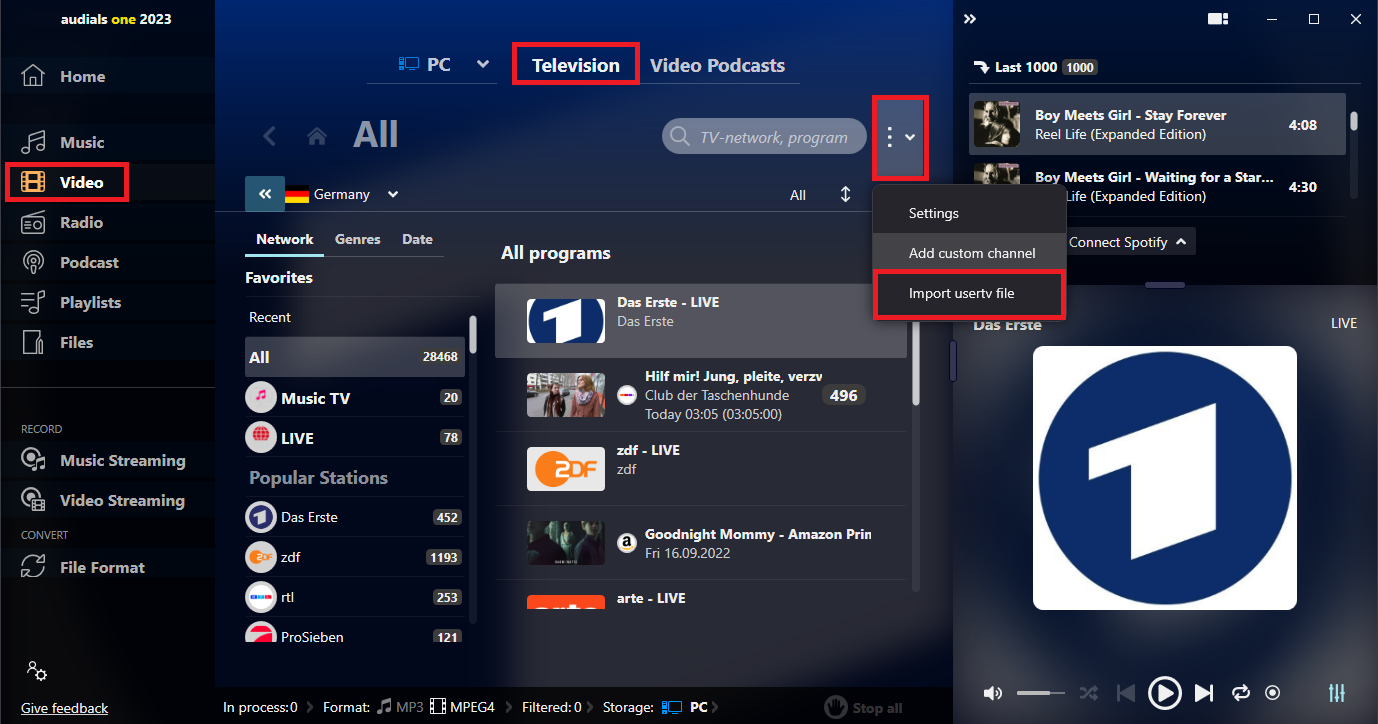 Download an usertv file.
Open Audials.
In the navigation, click Video > Television.
Click and choose Import usertv file.
In the settings window click Open .usertv file.
Choose the file and click Open.
Repeat these steps if you want to import more lists.
All the channels are now saved in Favorites.
Additional information and instructions
Usertv files are not created by Audials AG, they are created by third parties. Audials does not check these for functionality, viruses or legal safety.
The installation and use of the files is at the user's own risk. Audials AG does not assume any warranty or liability for the use of the files in relation to the media obtained with it.