In the "Video" > "Television" view in Audials, you can add a live stream that you often watch or record. It will be then displayed in "Favorites" and you will be able to find it fast. That works for any live stream that is available in the Internet, e. g. YouTube.
1. Switch to the "Video" view in Audials and go to "Television".
2. Open the "..." menu besides the search bar and click "Add custom channel".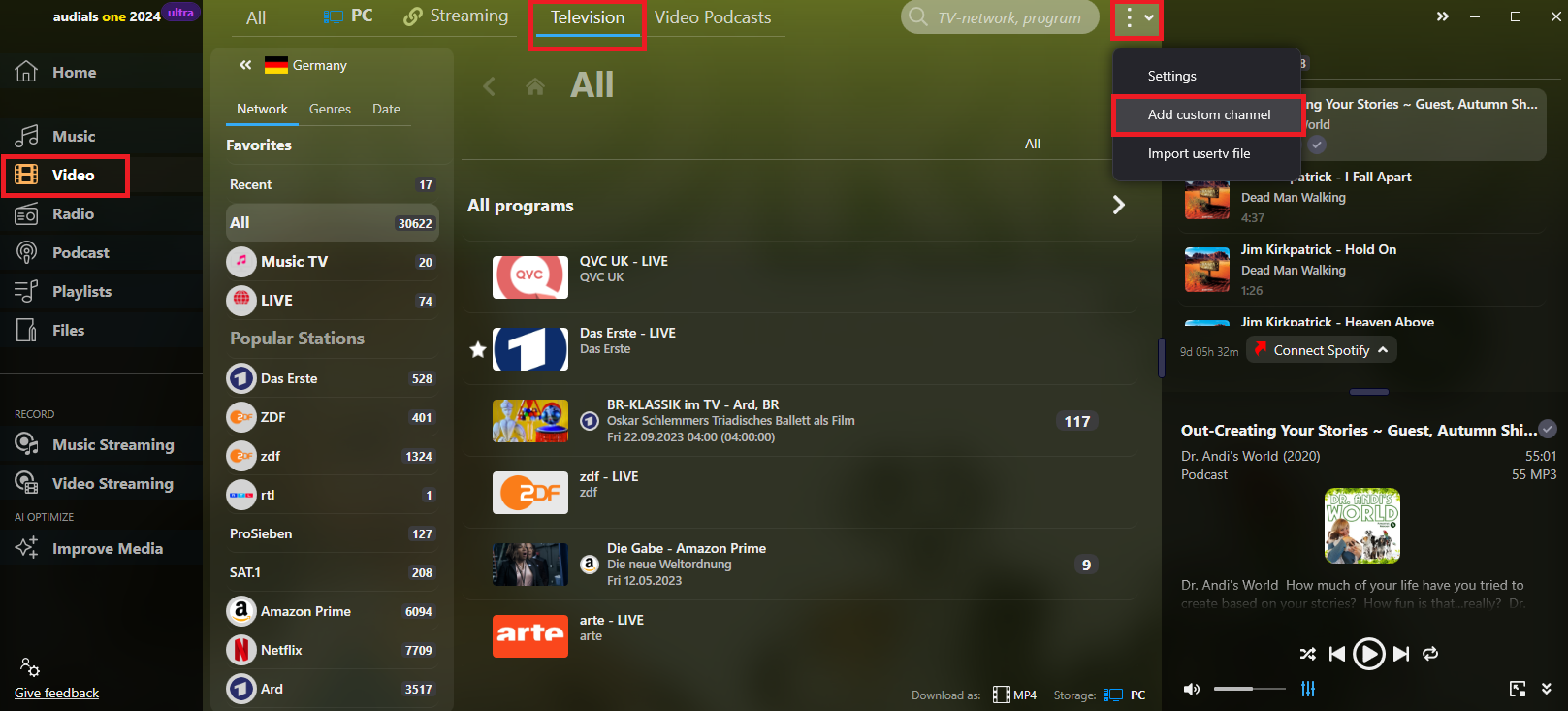 3. A dialog window will be opened. Give the live stream a name and copy its URL in this dialog window. Check whether it can be played back by clicking "Test Play".
4. Then click "Save".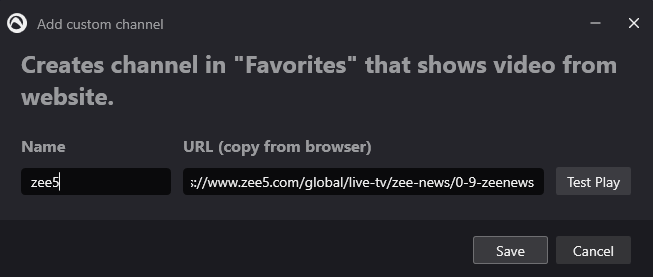 Your favorite live stream is now saved in Television "Favorites" and in the future you will be able to access it fast.