Besides the Spotify playlist import per drag & drop, there is another feature in Audials. This feature enables you to import Spotify playlists without changing them. The songs are saved as links.
That is how you can do that:
Spotify and Audials are opened and you have connected Spotify in Audials.
1. Go to the Music view.
2. Click on the drop-down menu on the left from the search bar.
3. Choose Import Playlist from Spotify, YouTube.
4. Activate Import whole playlist or select tracks to import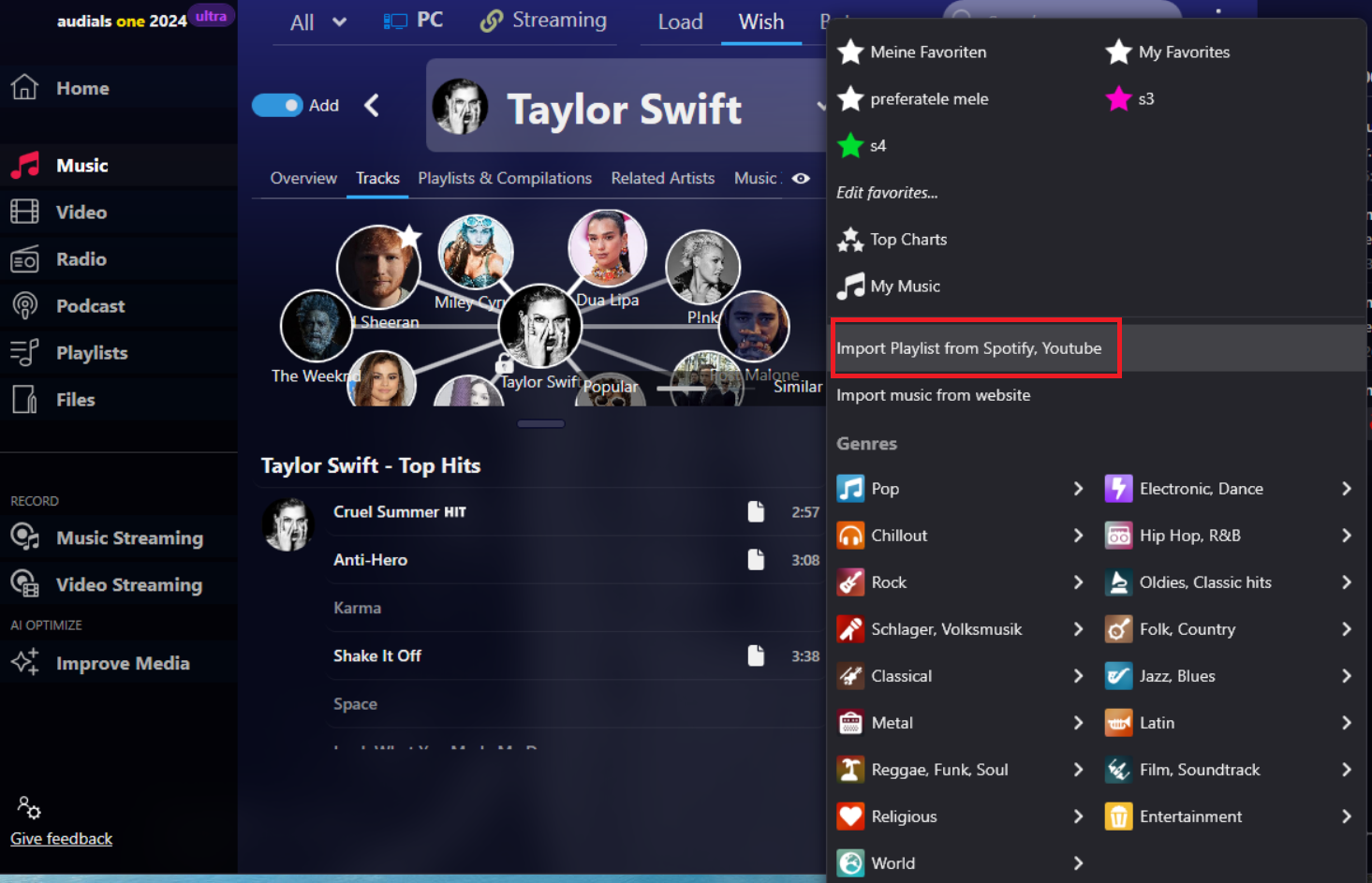 5. Copy the Spotify playlist link into Audials.
6. Then click OK.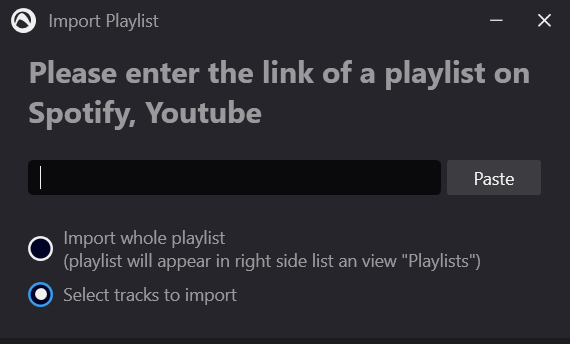 You will see the imported playlist in Audials now in the upper right corner. If you go to the Playlists view, you will be able to see all playlists you have imported this way. You can sort the songs or delete them after the import.