You can modify tags manually for individual files, for example to change the spelling of an album.
To edit one file in full detail
Right-click the file that you want to edit, and then click Properties.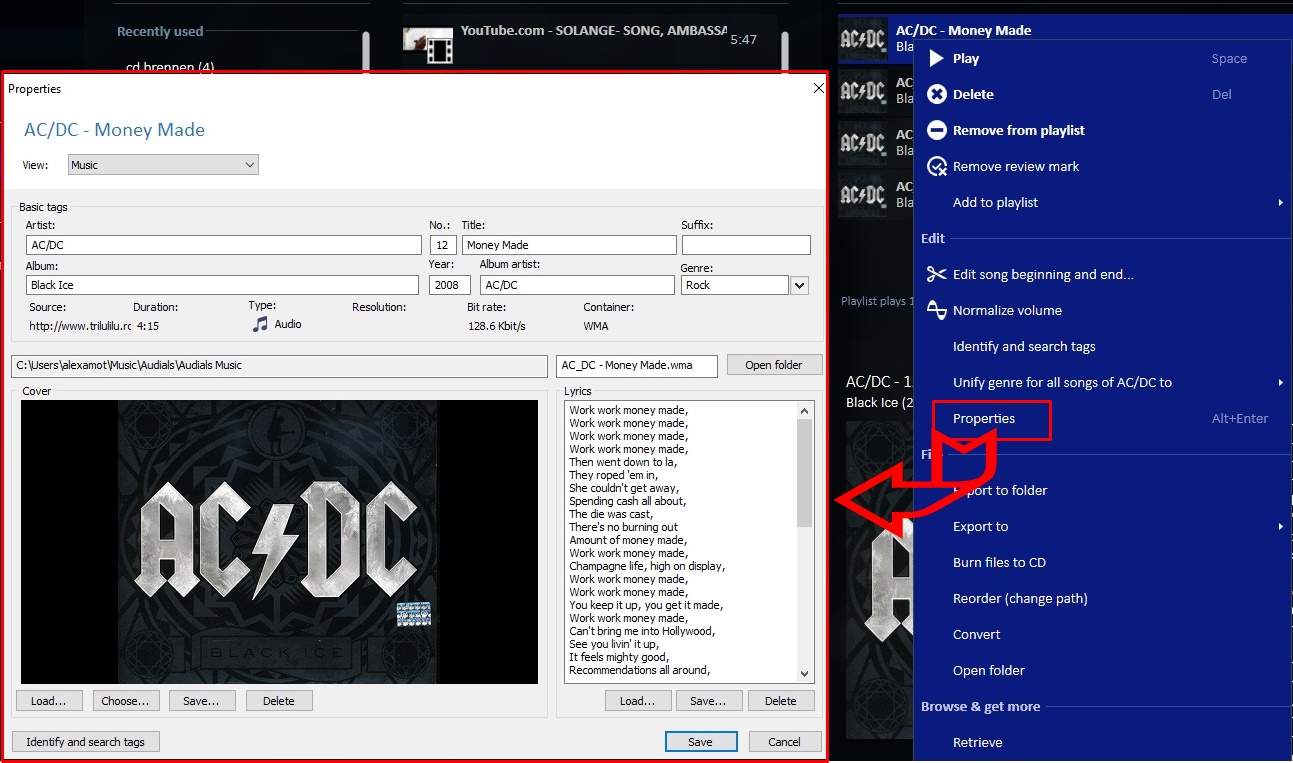 To edit tags for several files at once
In the Player click Edit tags.
Audials now shows editable tag text boxes.
Edit tags for one or more files.
To save changes and finish editing, click Finish editing, in the lower right corner of the Player.