A plug-in is an expansion module that can be used by a software program to expand its functionality. Most plug-ins aren't actually produced by the software publisher, as they can be created by anyone who has enough knowledge of programming.
In the user forum you will find files with the extension .aplp as plug-ins for upgrading the music search.
How to install additional search plug-ins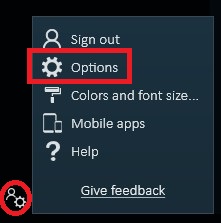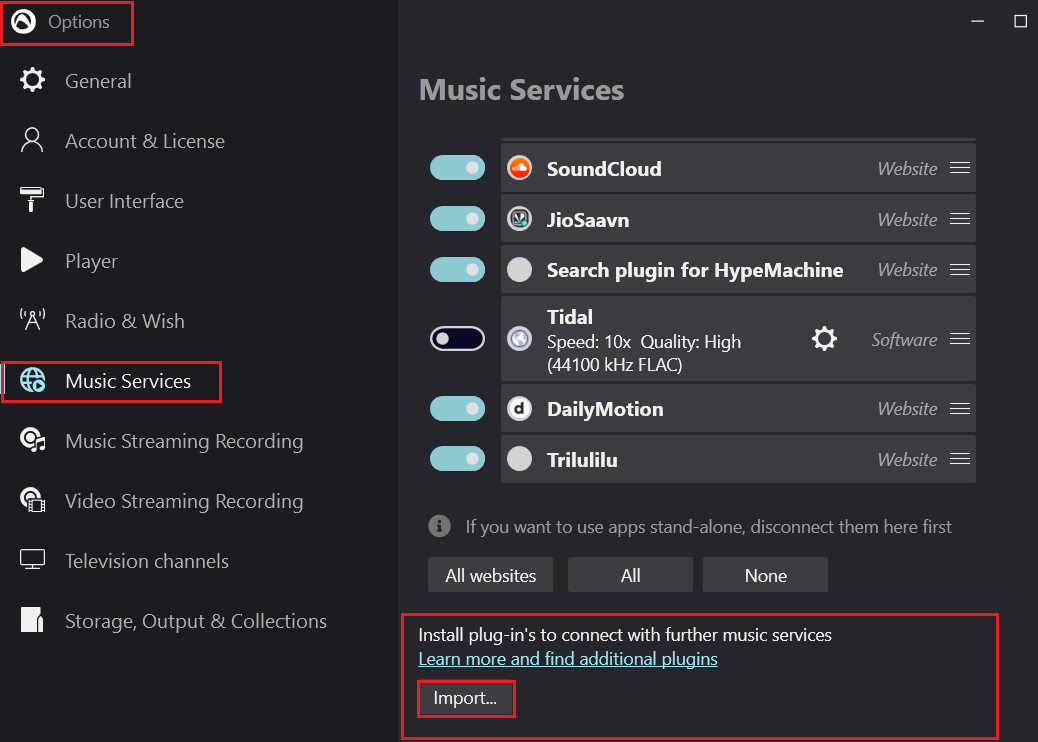 Download the plug-ins pack.
You can find the plug-ins on our forum page, posted by user samba as Plug-ins.zip: https://support.audials.com/hc/en-us/community/posts/360002667679-Search-Plug-Ins-by-Users-Such-Plug-Ins-von-Nutzern-aplp-
Start Audials.
Open the Options.
Choose the category "Music Services".
Under "Install plug-ins to connect with further music services" click on "Import ..." and open the .aplp file.
Repeat these steps to install more plug-ins.
Additional information and instructions
Plug-ins are not created by Audials AG but by third parties. Audials does not check these for functionality, viruses or legal safety.
The installation and use of the plug-ins is at the user's own risk. Audials AG does not assume any warranty or liability for the use of the plug-ins in relation to the media obtained with it.
Media acquired with the Audials Music Search/Load in general, and with the plug-ins specifically, are solely for private use as a private copy and may not be passed on to or made available to a third party. The user is responsible for ensuring the legality regarding the copyright status of the sources in connection with such media before use.