If you can not fully see the Audials window on your screen, because you have changed the font size and you can not find a way to reset it, this guide will help you!
Edit the registry at your own risk.
To prevent an accident, we recommend that you back up your existing registry by selecting Export Registry after starting Registry Editor and making changes.
Per registry, we always get the standard zoom factor the fastest:
Computer\HKEY_CURRENT_USER\SOFTWARE\Audials\Audials_2024\Common
Step by Step: How to correct the zoom factor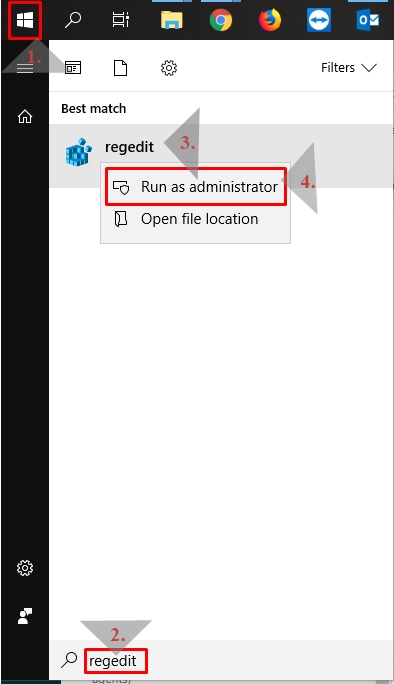 Open Windows Start.
Enter regedit.
Press right click on Regedit.
Choose Run as administrator.
The Registry Editor is now open.
Open HKEY_CURRENT_USER.
Open Software.
Open Audials.
Open Audials_2024.
Click Common.
On the right side at the bottom of the list you will find ZoomFactor.
Press right click.
Choose Modify... .
Set it on 100.
Results
Audials is displayed correctly and you can see the full Audials window on your screen.